Below will essentially be a catch-all for the information you need to know about the HackFab Losi Mini-T 2.0 (or Mini-B) Oval Conversion Chassis.
The History:
Our chassis conversion allows you to take the new Losi Mini-T 2.0 (or Mini-B) and turn it into essentially a modern "Mini Late Model". Those that recall in 2011'ish the original Losi Mini Late Model was based off of the original Mini-T and was a dedicated oval car with a longer wheelbase. It shipped with a Late Model body but had all sorts of aftermarket support for bodies including the Kipps Hobbies Eastern Dirt Modified and McAllister also had a slew of options including Street Stocks, Midwest Modified, NASCAR, NASTRUCK, 50's Chevy, Oldie Style Sedan, other Late Models.. Our local track ended up having 5 classes based on this chassis with various body and electronic rules. It was some of the most fun racing I've experienced in my 20+ years of r/c.
The Basics:
So, you've found the HackFab oval conversion for the Losi Mini-T 2.0, and are wondering what you need to do to convert your car? We've made it pretty easy with a complete kit that is available for purchase. Our conversion does two main things:
1. It lengthens the wheelbase of the Mini-T 2.0 (or Mini-B) to that of the old Mini Late Model (a stretch of close to 2″)
2. It provides a wider, left offset chassis that makes for better oval handling as well as provides more room for electronic mounting
The Mini-T 2.0 ships with an aluminum chassis, it was a bit tricky to come up with our design as it required compensating for the kickup for the front suspension.
We originally released a hybrid car that paired a 3mm G10 chassis with an aluminum kickup cut from the stock chassis. We refer to that now as the V1 kit (you can see it's original details in our V1 archive info page) and it is now discontinued (though if you have one and need parts, just let us know).
We now only offer the V2.1 version of the kit, which utilizes a 2.5mm carbon fiber chassis that stretches all the way from the front to the rear of the car. We compensate for the kickup in the car's design with what we refer to as a kickup wedge, which mounts on top of the chassis plate, and below the bulkhead.
Intro Video:
https://www.youtube.com/watch?v=BKHoKNLbXak
What's included in the kit (there are 2 options):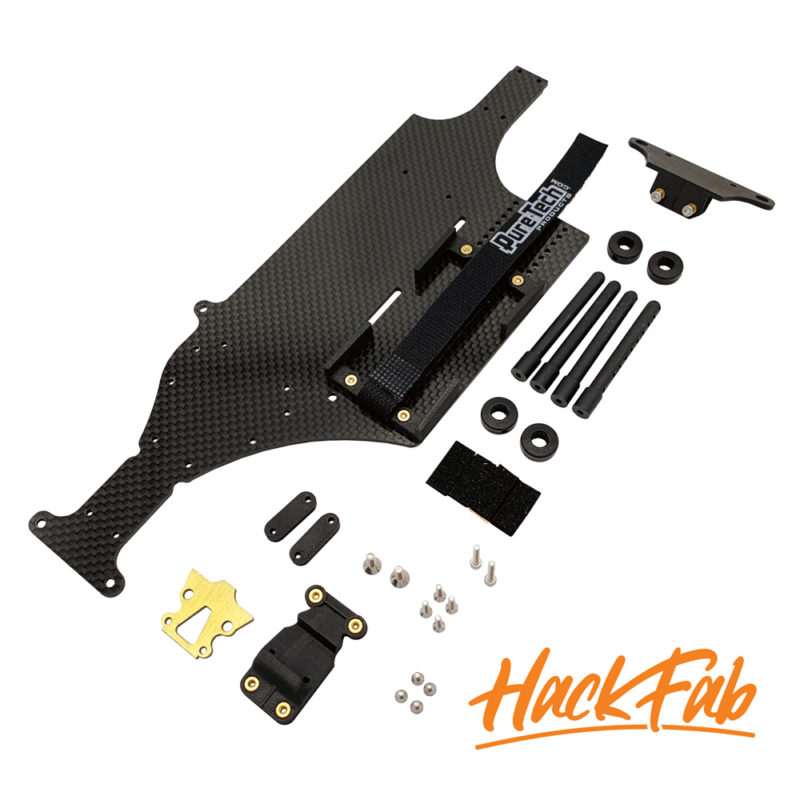 Base EDM Kit
Lower Chassis Plate
4x 2″ body posts with screws
Rear Body Mount w/ 5mm through-hole for easy adjustability
2x Chassis Brace spacers
Kickup wedge
Brass Chassis spacer
Battery brackets with built-in PureTech Products velcro strap
Adhesive backed foam strip for battery cushioning
HackFab stickers
All necessary hardware
Late Model Kit
Adds the optional front bumper or rear body mount extension
Note that both kits are the SAME CHASSIS. The Late Model kit is a money saving combo that includes the front bumper and rear body mount extension recommended for mounting Late Model bodies. Otherwise, the EDM kit can be used for a variety of other bodies including EDM, MWM, Street Stock, etc.
Instructions:
https://www.youtube.com/watch?v=RkJCwD-kYrU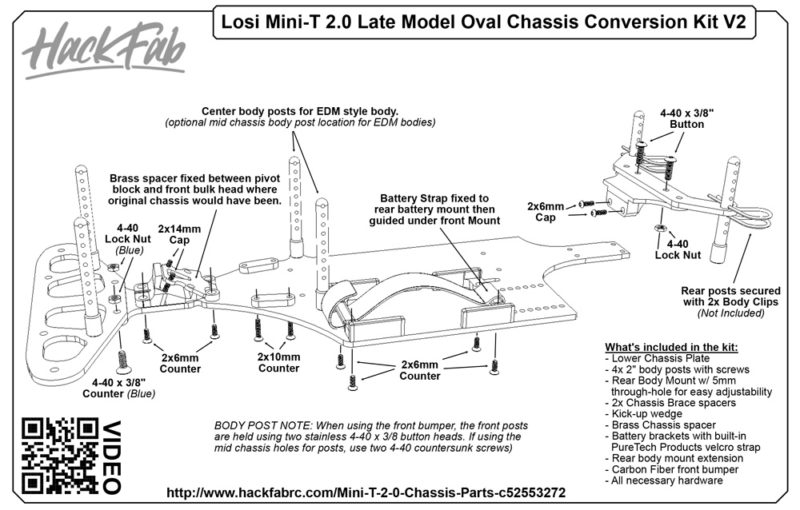 Conversion Photos:
Base EDM Kit
(Car in photos is pictured with optional carbon fiber shock towers. These are NOT included in either version of the conversion kit.)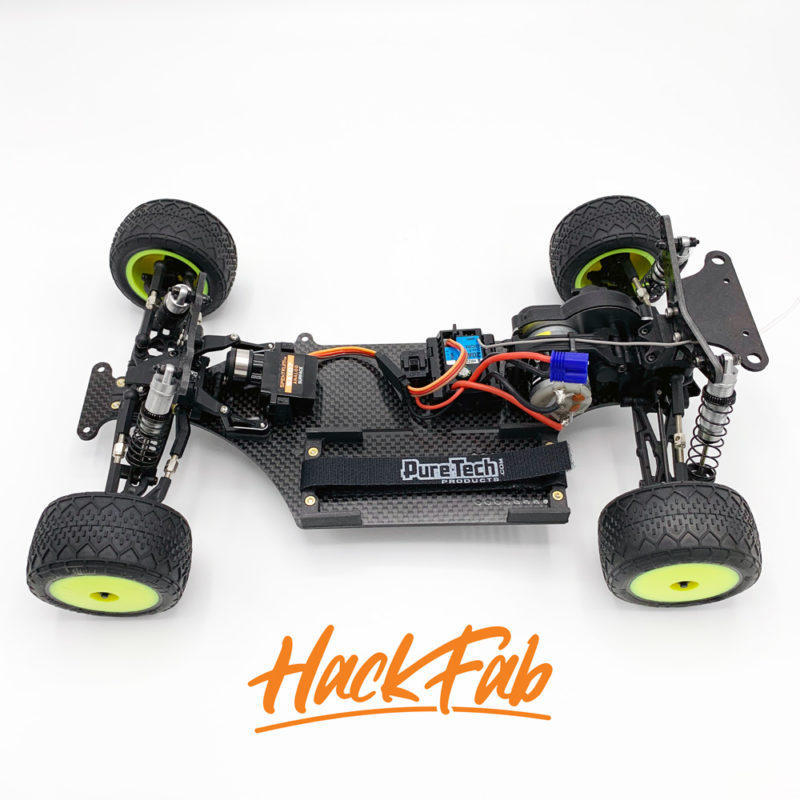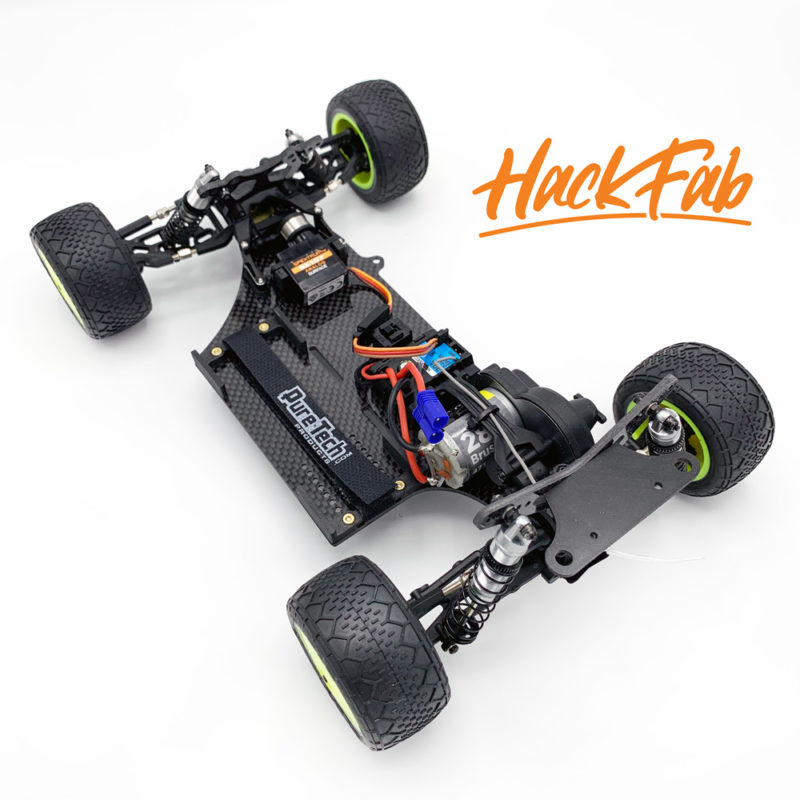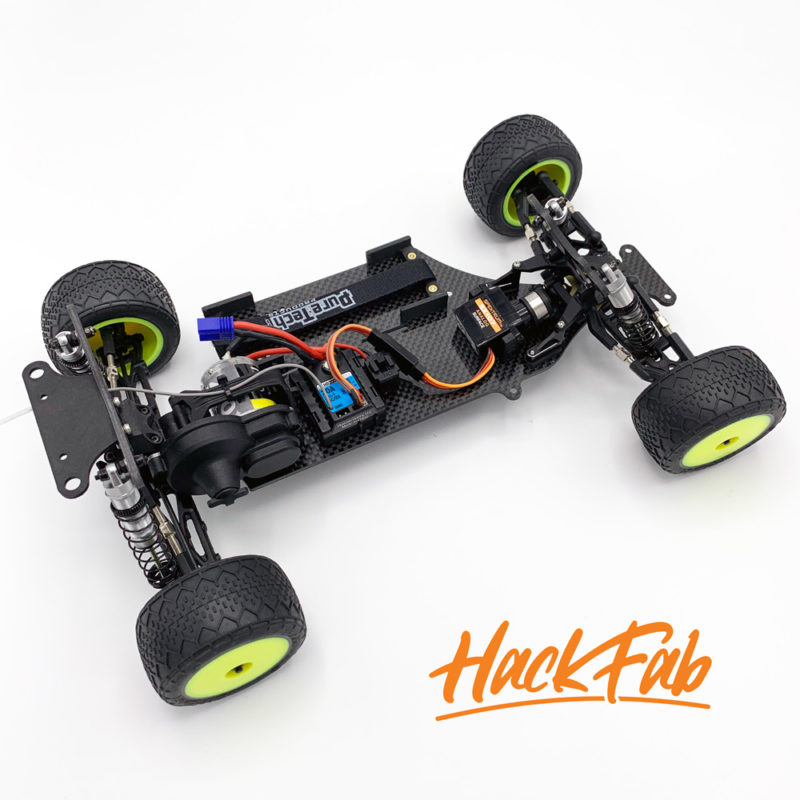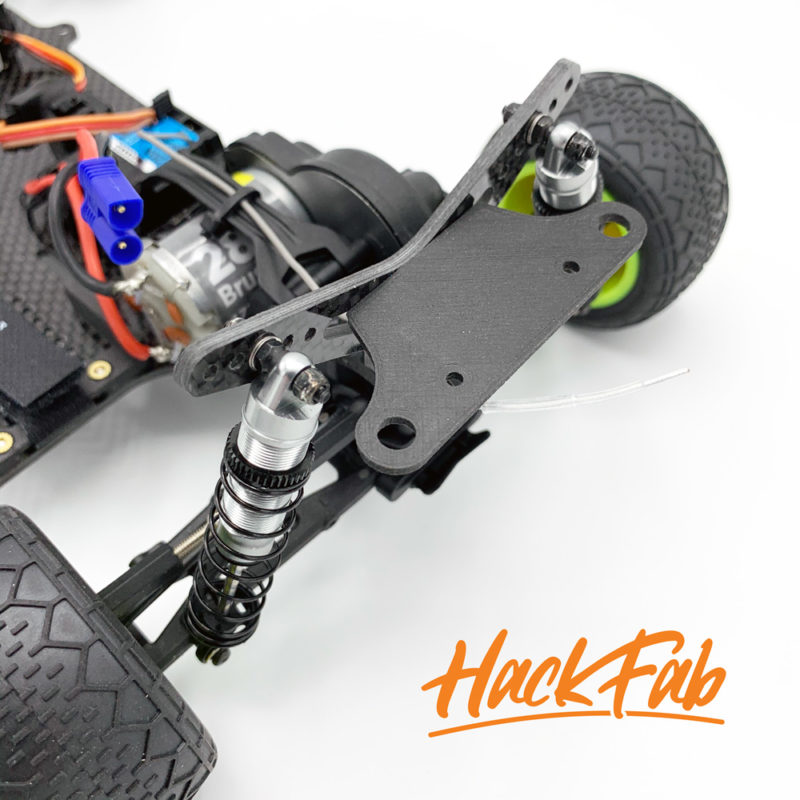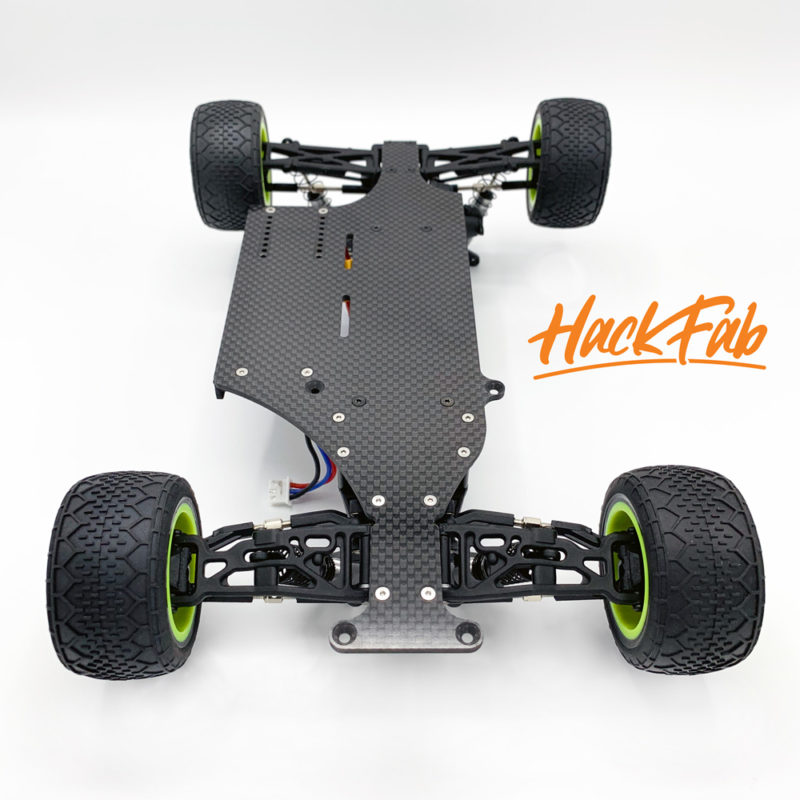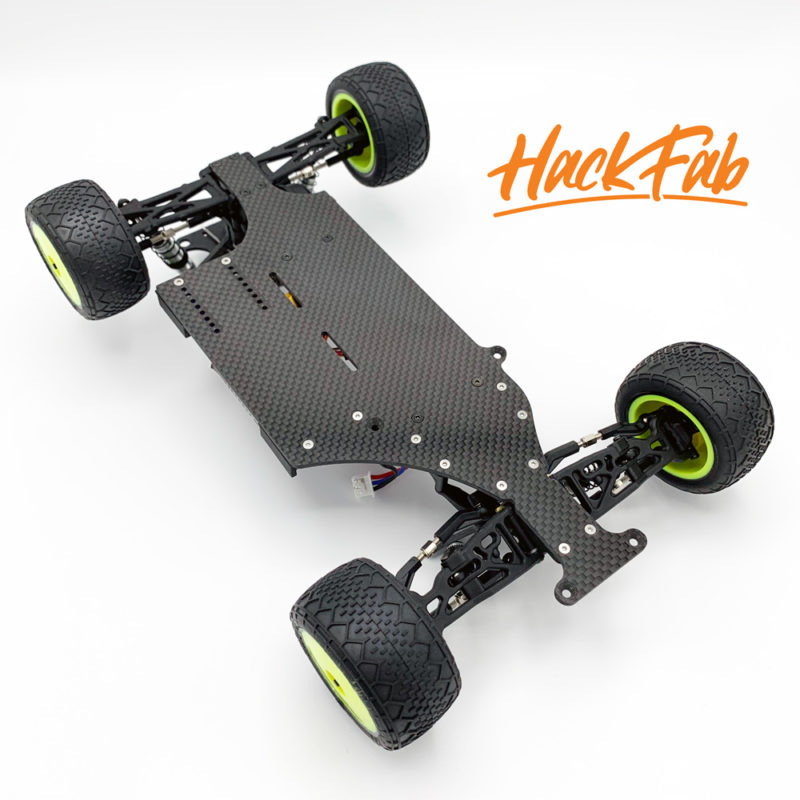 Late Model Version (includes bumper and body mount extension)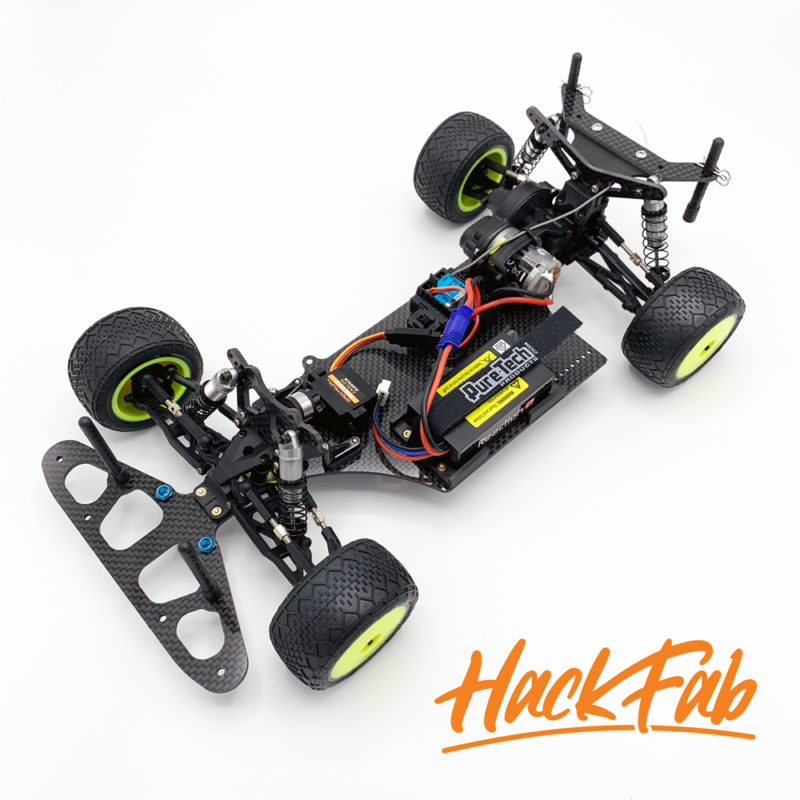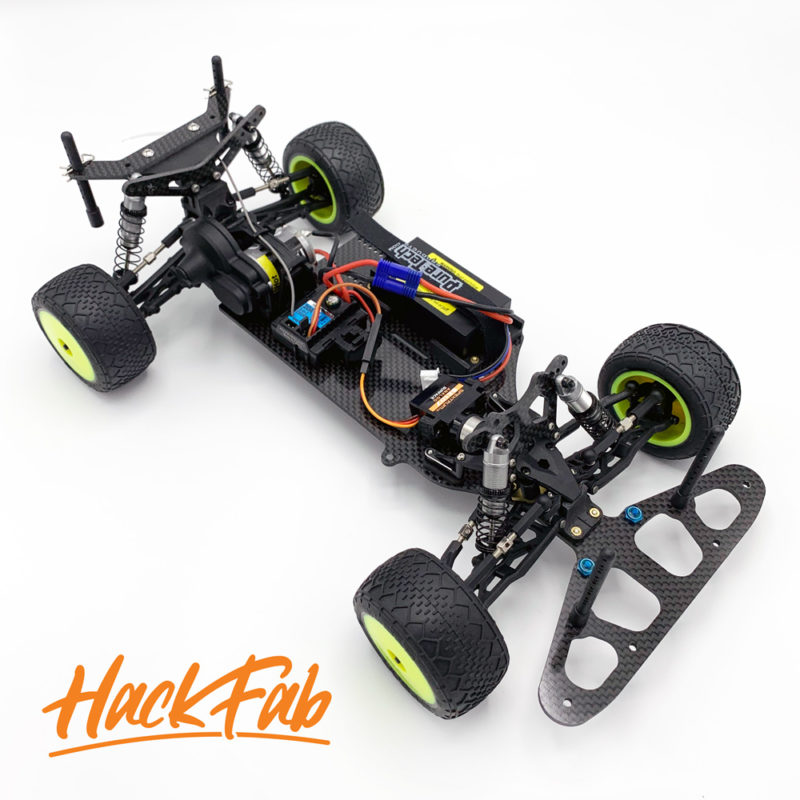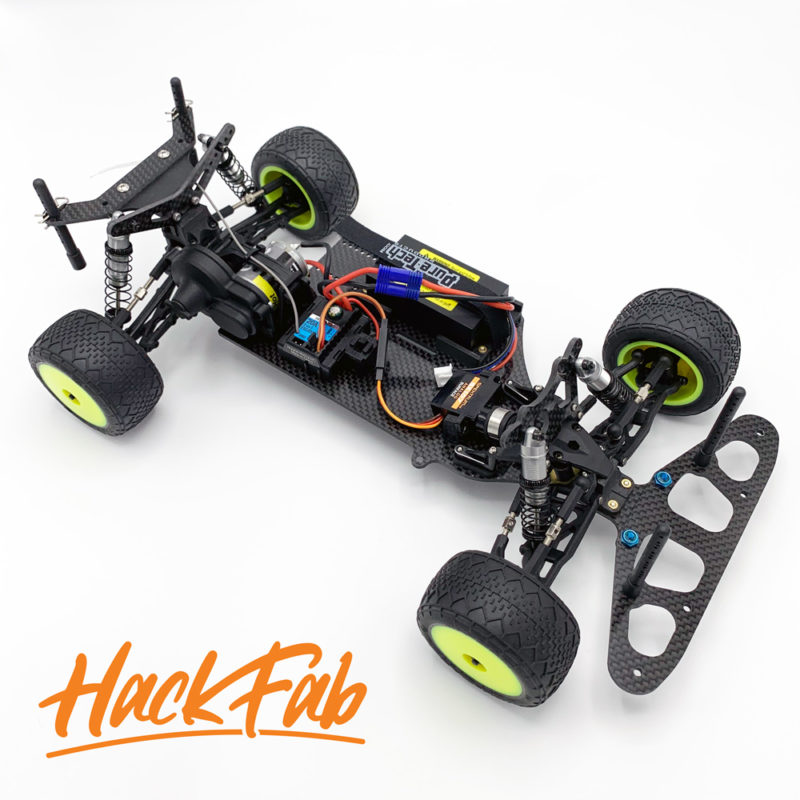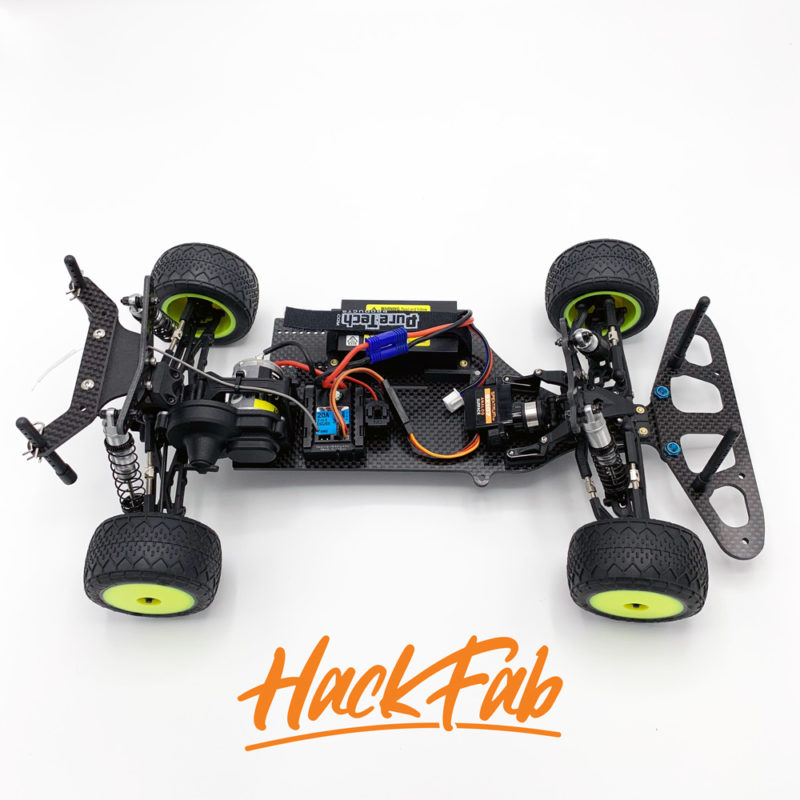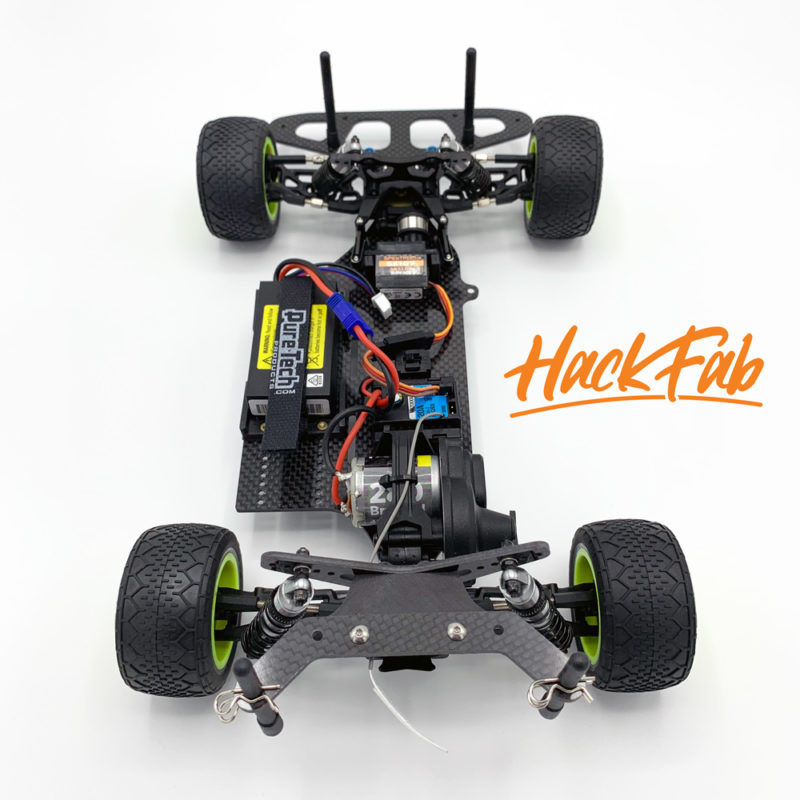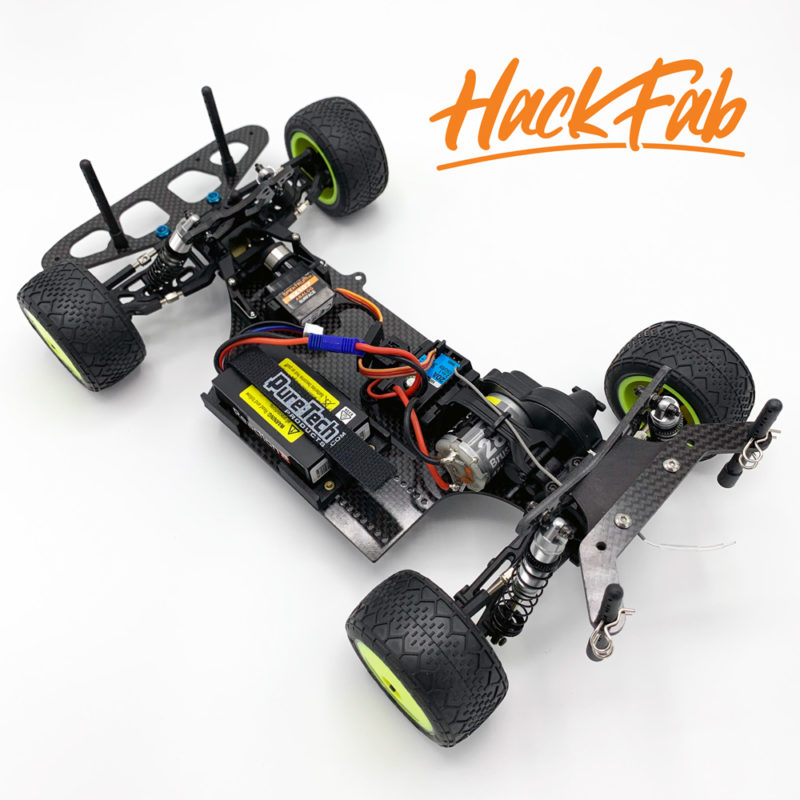 Adjustable battery options
Note that our chassis was designed with lot of adjustability in mind. Our battery bracket system adjusts from the stock length lipo, all the way out to around 85mm long. So whether your track runs with stock electronic rules or you run open modified with larger MAH packs, the included battery strap system should be able to accommodate.
Suggestions for packs that fit:
Gens ace 60C 2S1P 7.4 v 2200mah GEA22002S35X6
Powerhobby 2s 7.4v 2000mah 50c Lipo PH-2S-2000mah-50c-xt60
Reedy WolfPack LiPo 1600mAh 30C 27331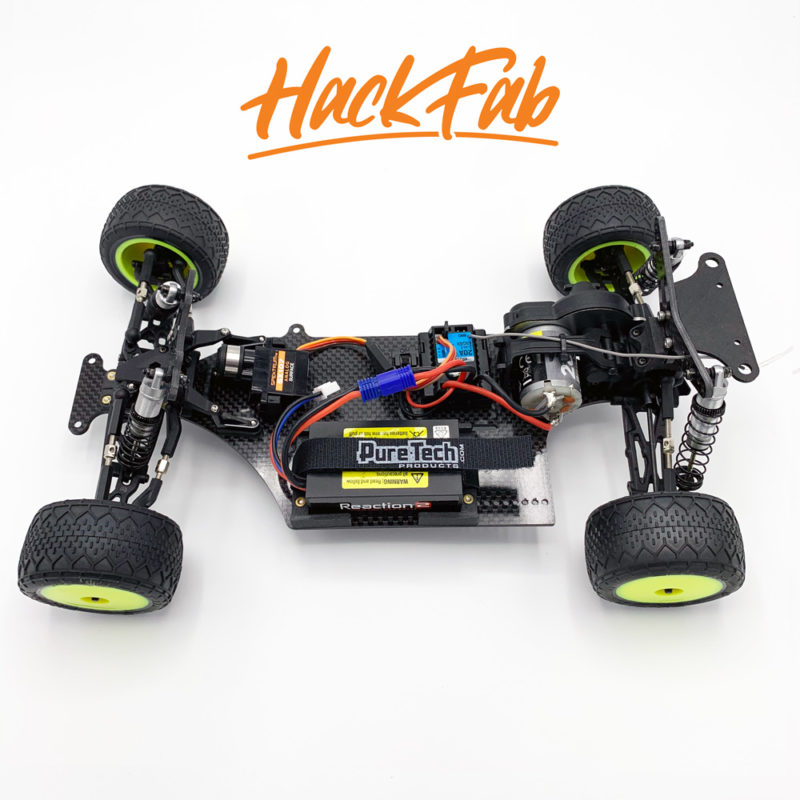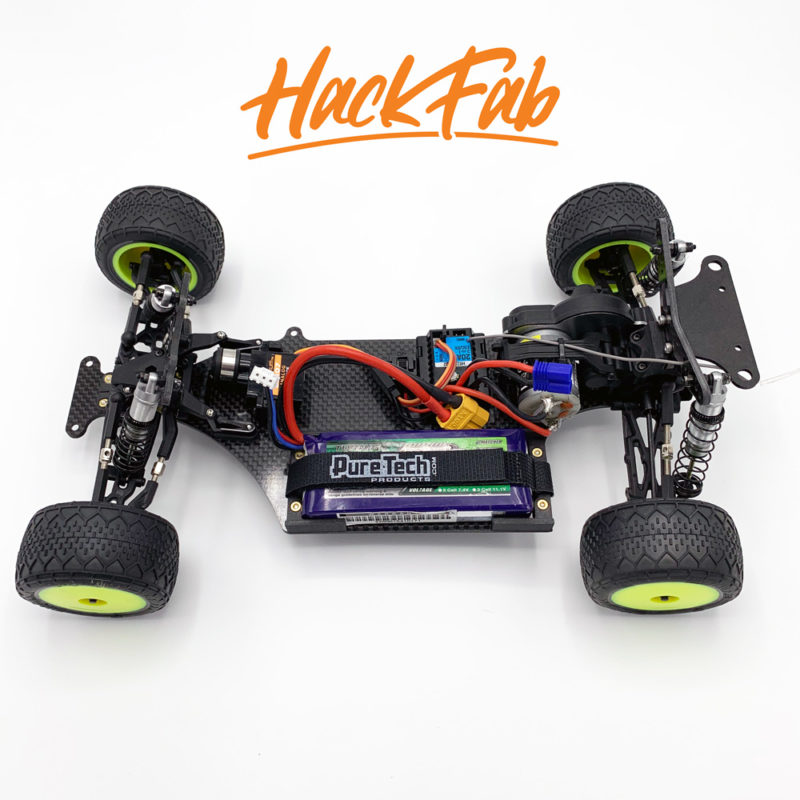 Optional Parts:
We have a couple optional parts for the conversion kit. These allow to better fit other bodies depending on your needs.
Late Model Front Bumper
This front bumper can be mounted directly to the chassis, via the included blue aluminum 4-40 screws and locknuts. We chose aluminum, as this would create a sheer point under a heavy hit and hopefully prevent damage to the rest of the car. The Front Bumper has a few different hole location options in it to allow flexibility in mounting a variety of bodies.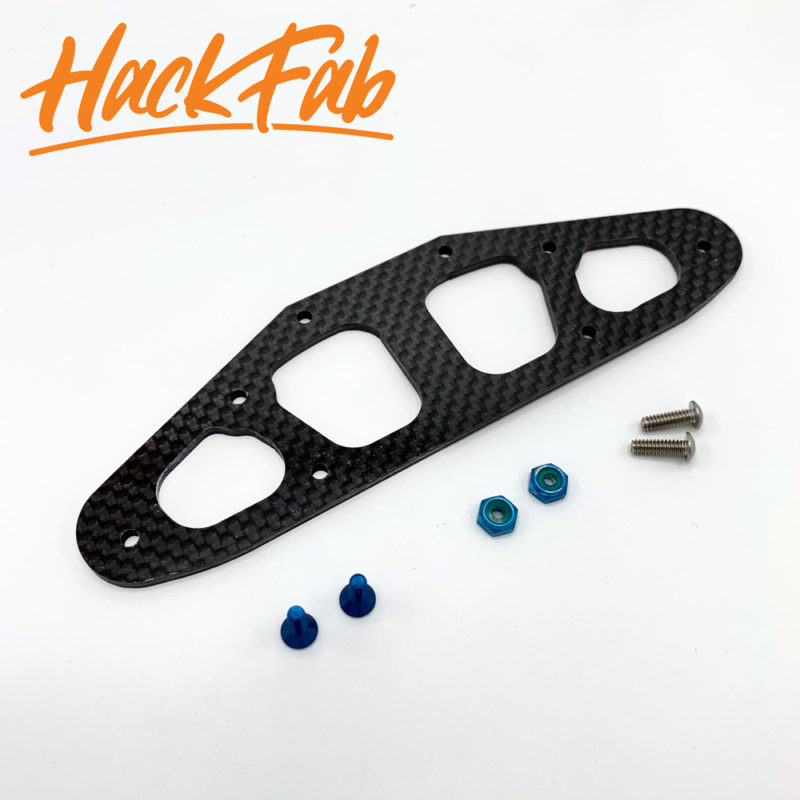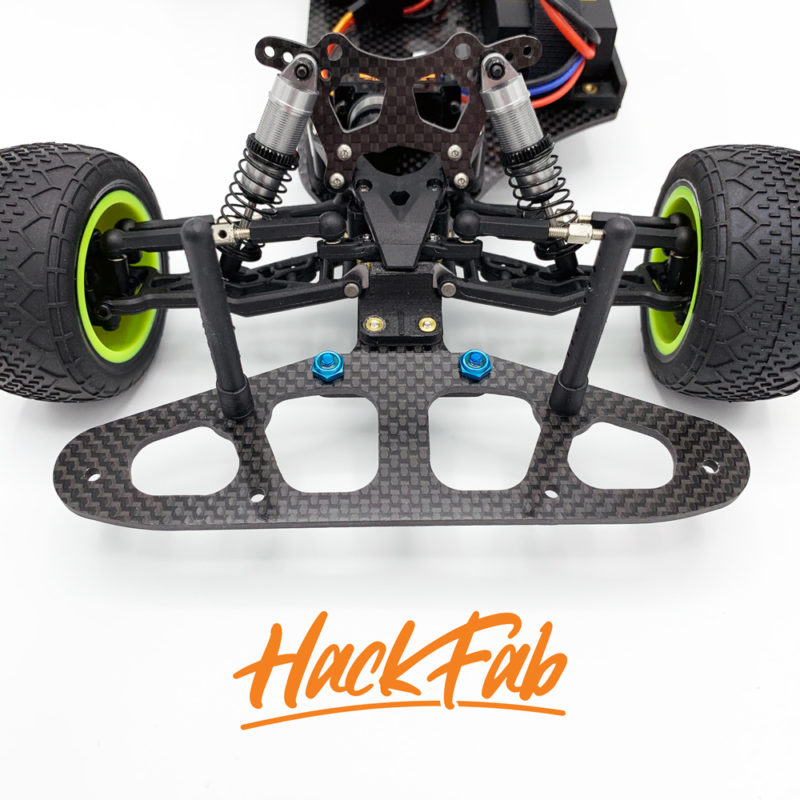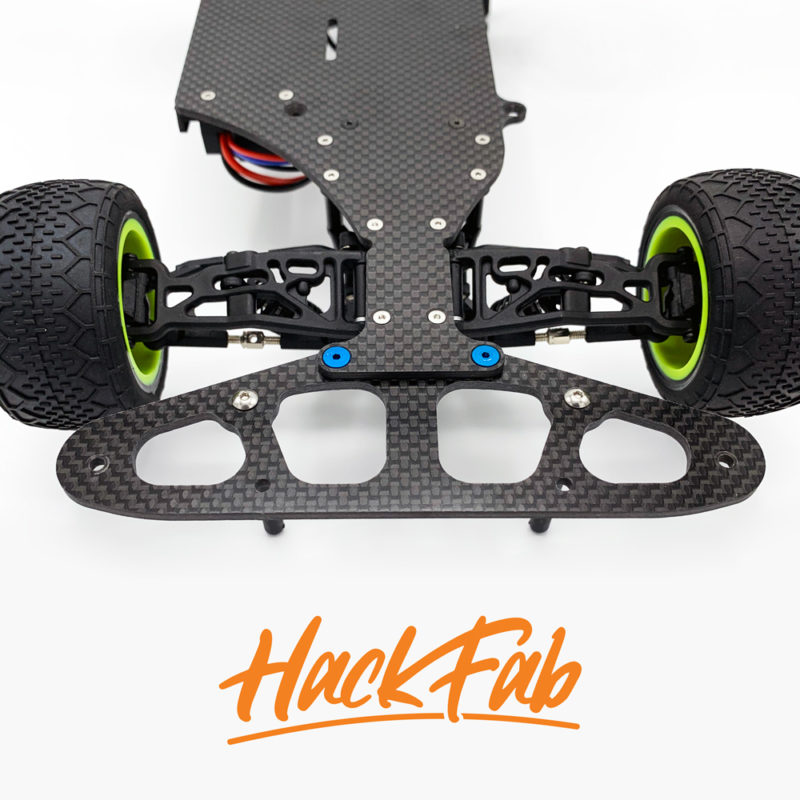 Foam Bumper
This optional part fits right over the carbon fiber bumper and will help cushion impacts between a body and the bumper. It just slides over the body posts for easy installation.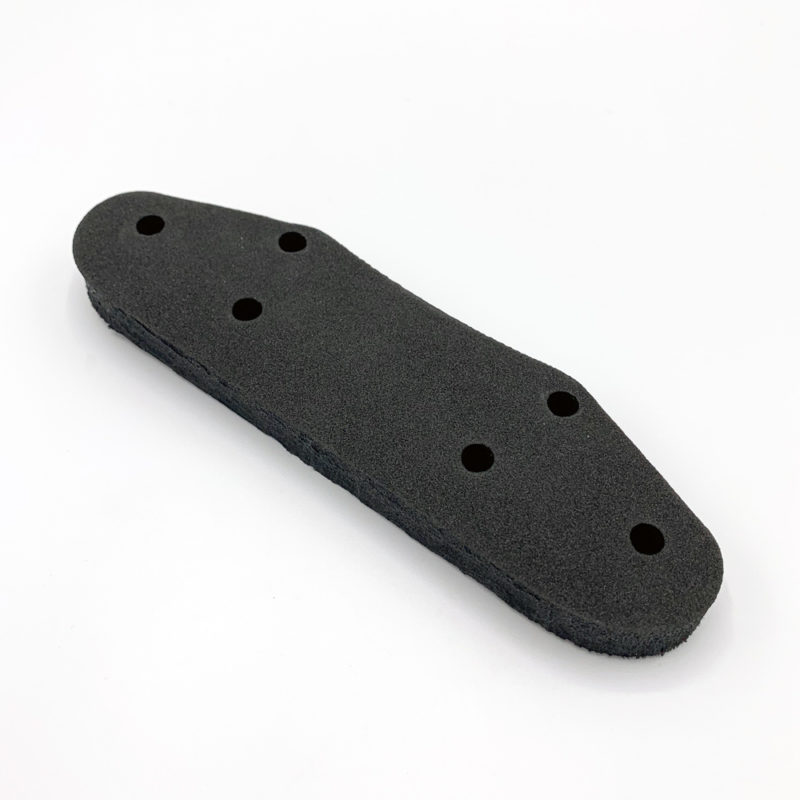 Rear Body Mount Extension
This part bolts to the included rear body mount in the kit. It essentially widens the body mount location to better support the body through the corner and also moves the mounting point farther back. This may or may not be required depending on your application.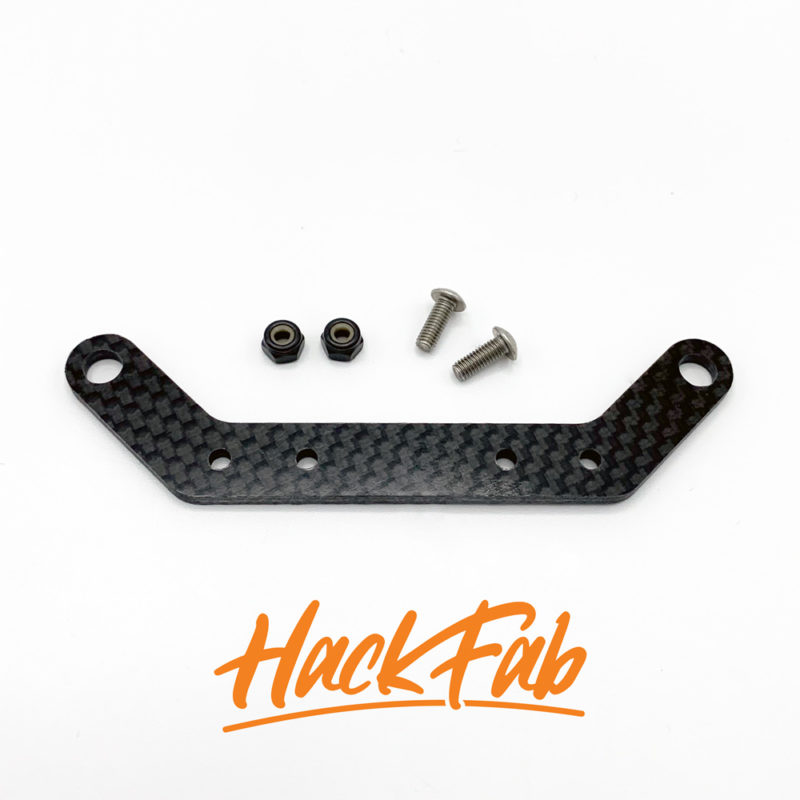 WIDE Shock Towers
We also developed some shock towers exclusively for oval racing. They offer a wider variety of shock mounting positions to help really dial in your setup.
Our Front Shock Tower offers one more hole on the inside, and one on the outside.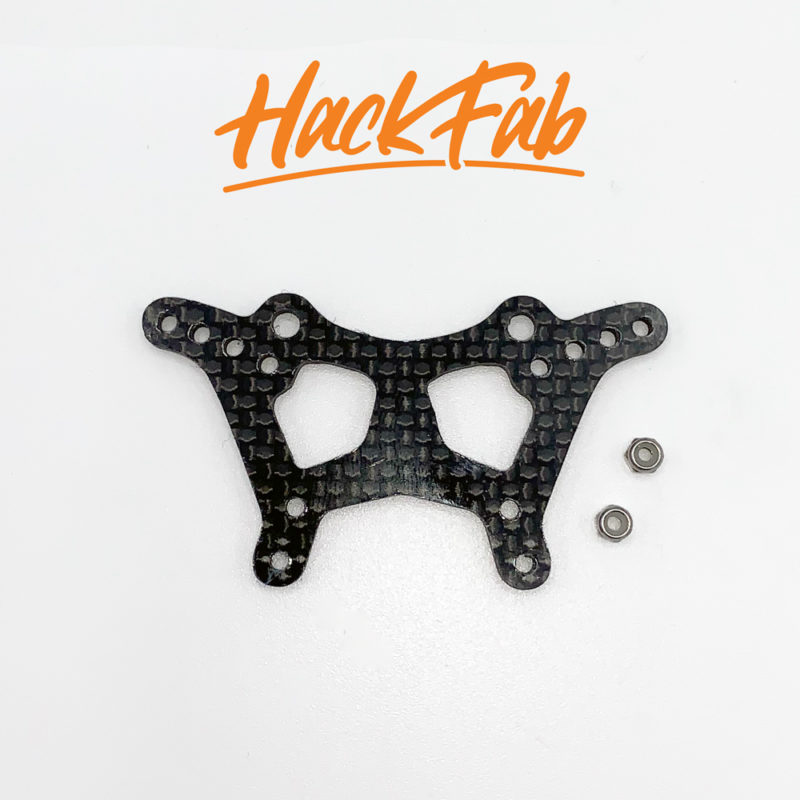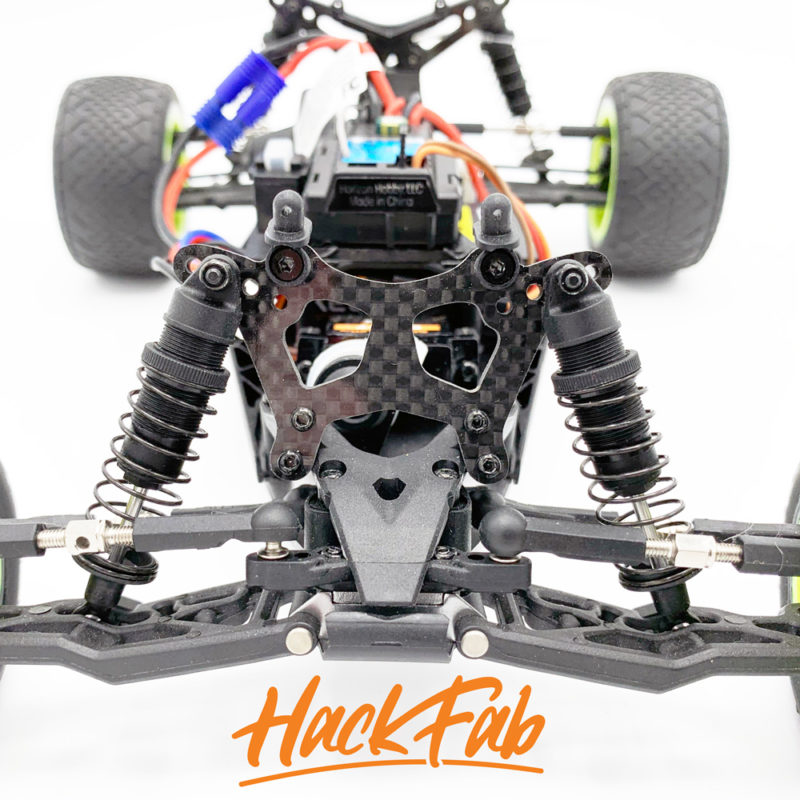 Our Rear Shock Tower is offered in two versions.
The Standard Version will fit under the stock Mini-T 2.0 stadium truck body and offers one more inside mounting location.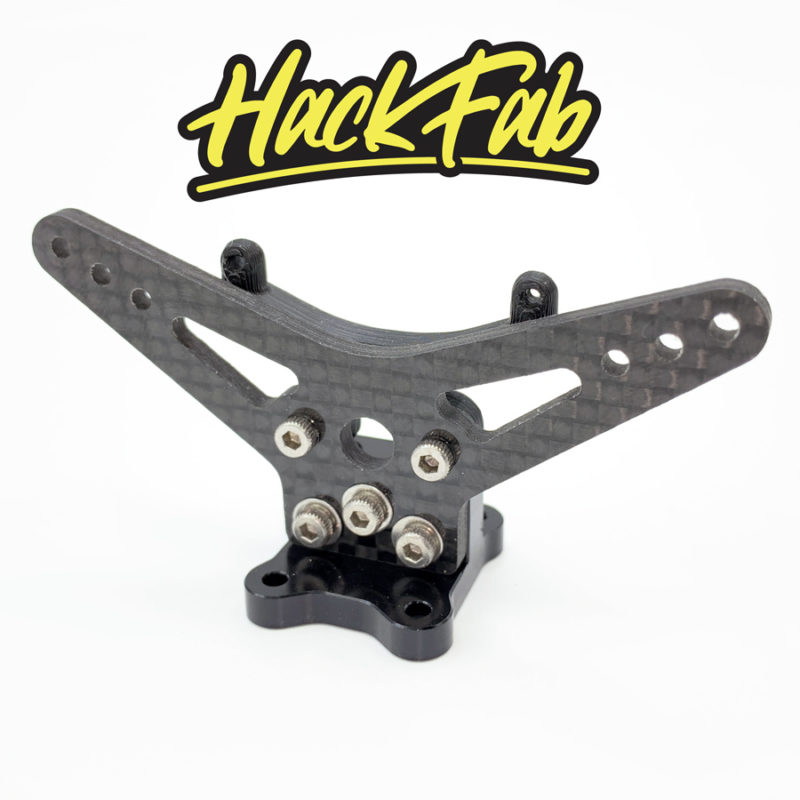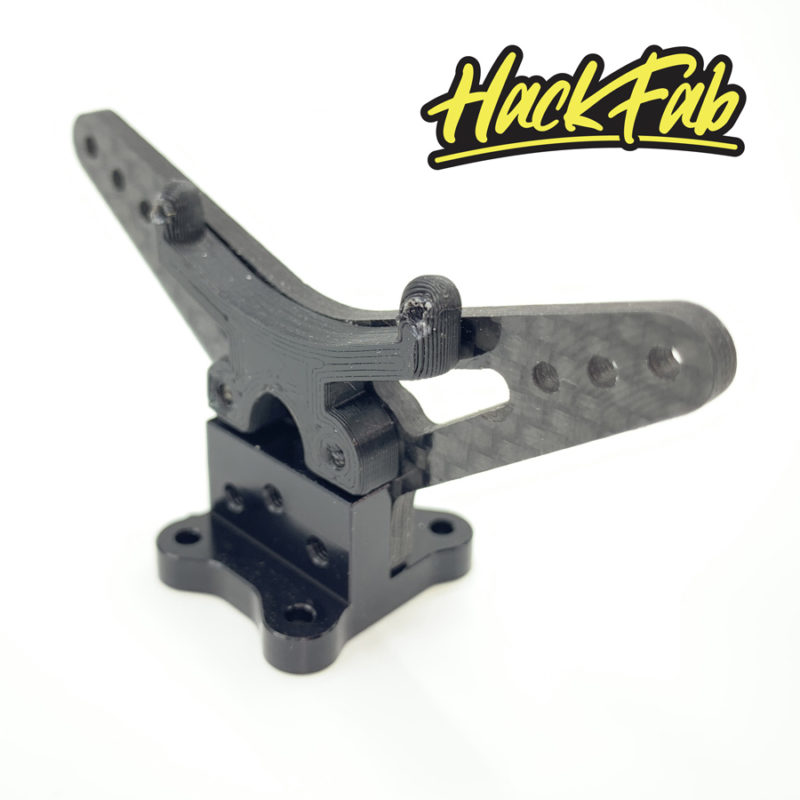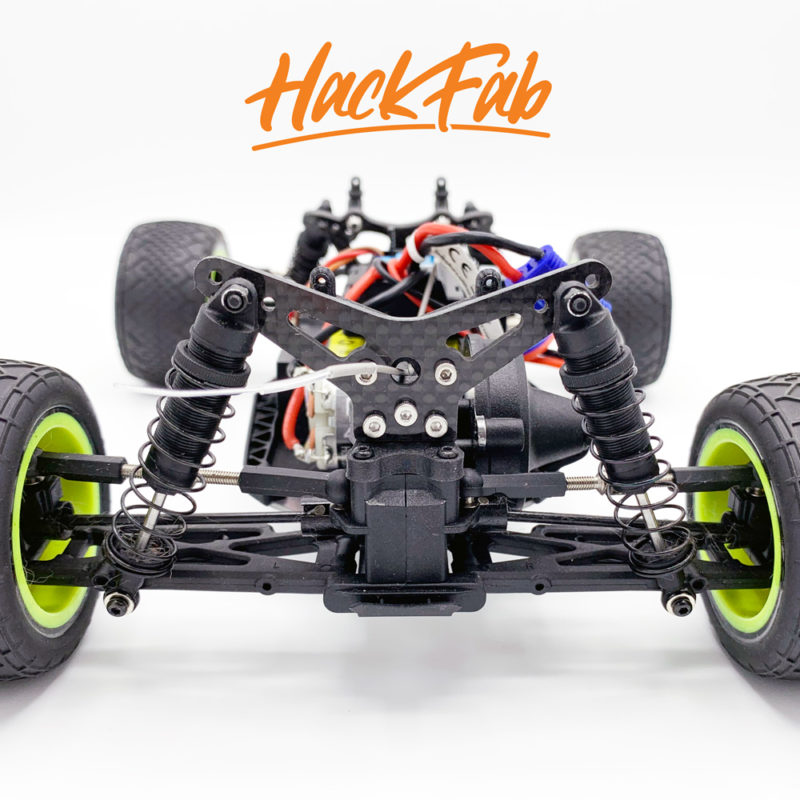 The Wide Rear Shock Tower will not work with the stock body, but is the optimum choice for our chassis running oval bodies. It offers one more inside position and two more outside positions over the stock tower.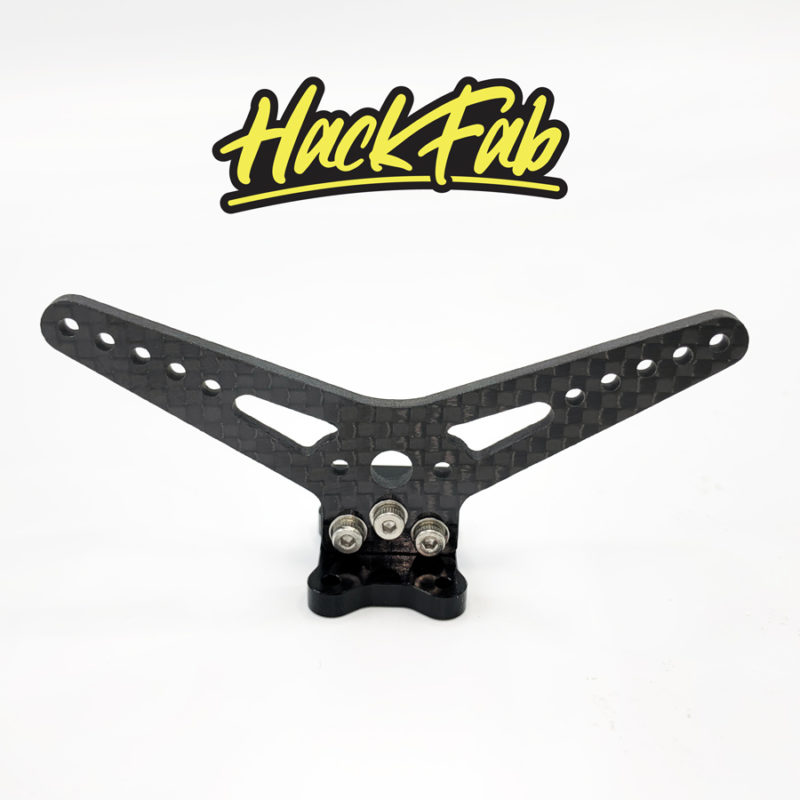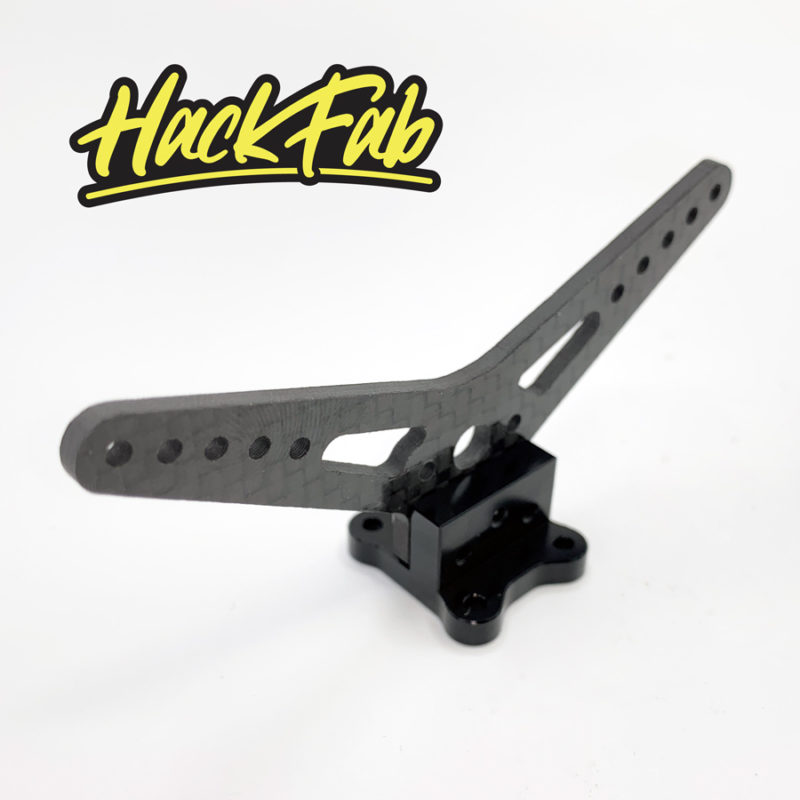 Body Fitment Guide:
NOTE: The below body mounting photos all show our V1 kit. The mounting positions and possibilities though are exactly the same on the V2 (or v2.1). The holes in the front of the V2 chassis are in the SAME position as they were using the Front Bumper Mount on the V1. So, if you see a body mounted using just the front bumper mount, it may be possible to mount just using our EDM version of the kit.
Our friends at GT Bodies have created a stunning bolt-on EDM body for our EDM chassis. It is pre-drilled for our standard body mount locations and comes folded/drilled and ready for assembly/paint/wrap.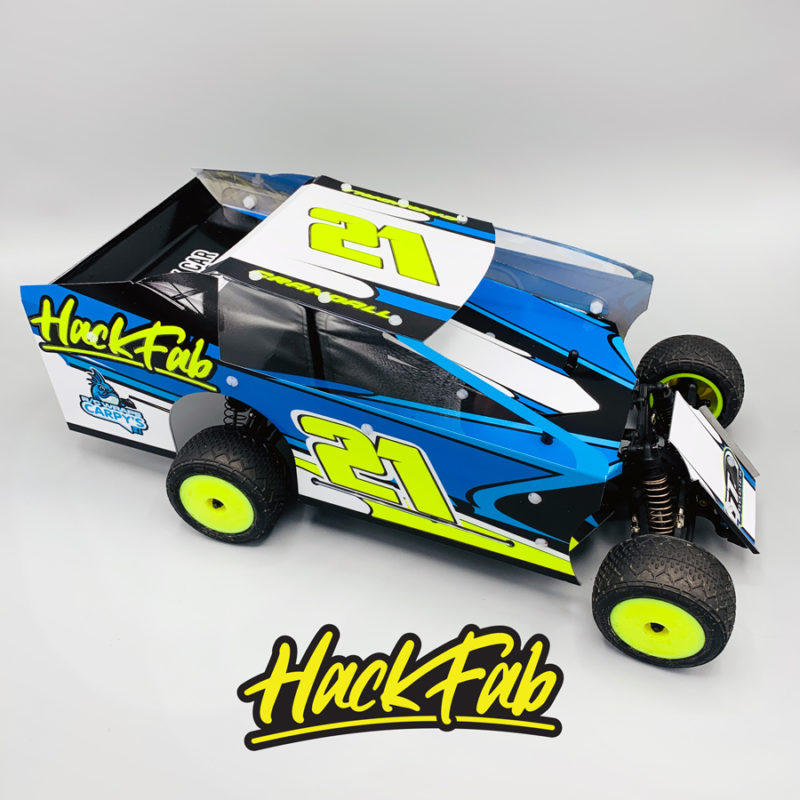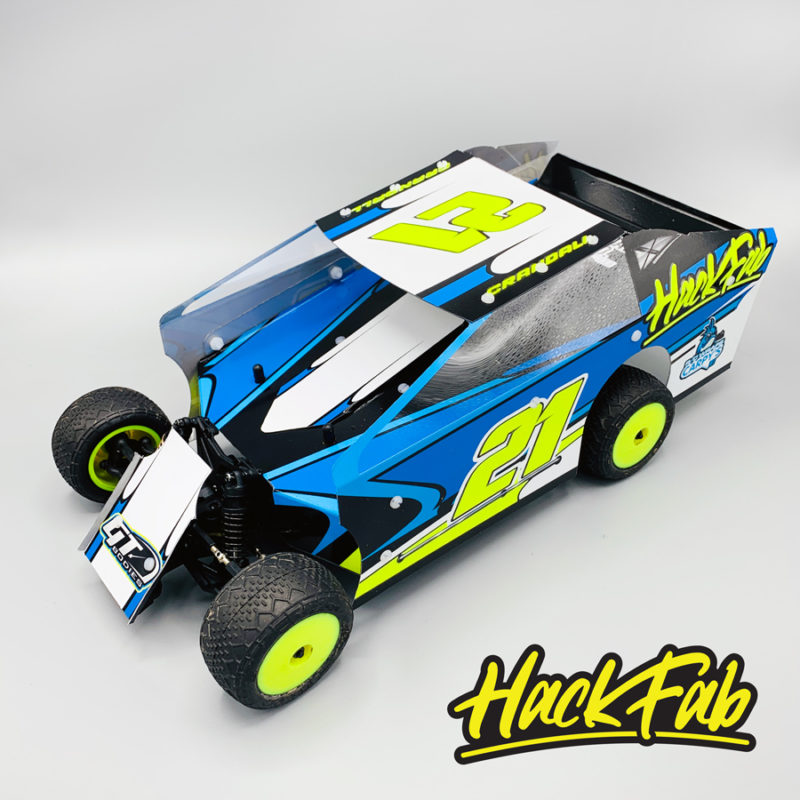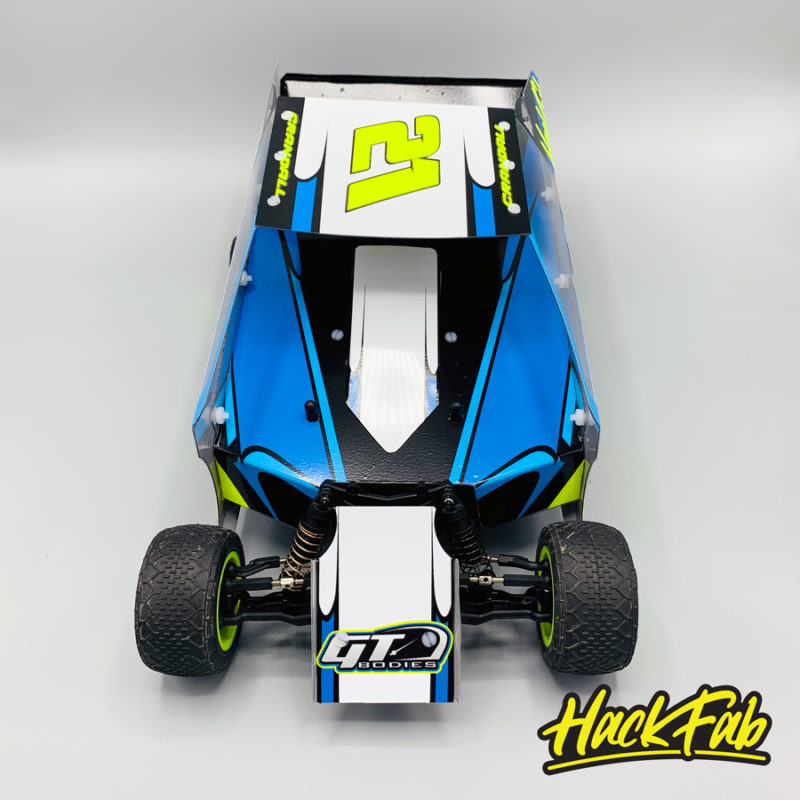 Another EDM option is this one from Kipps Hobbies. All parts needed to mount this are included in the kit (body itself you will need to get from Kipp). Simply use the standard rear body mount, and then take the two remaining body posts and run them in the two holes in the center of the chassis to support the deck of the body. The nose can be mounted directly to the front bumper mount/front of chassis on the V2 (you will need your own screws for that).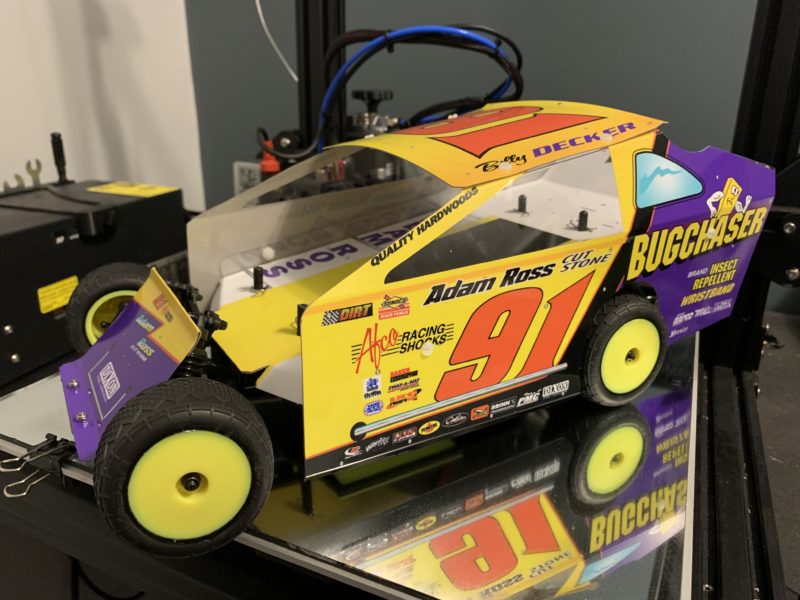 McAllister #267 Monte Carlo for 1/18 Losi
This cool Monte Carlo body would make for an awesome Street Stock. This body would be able to mount with the base EDM kit if desired by putting the body posts on the front of the chassis/bumper mount. However, it also works with the optional Front Bumper as shown below (preproduction bumper design).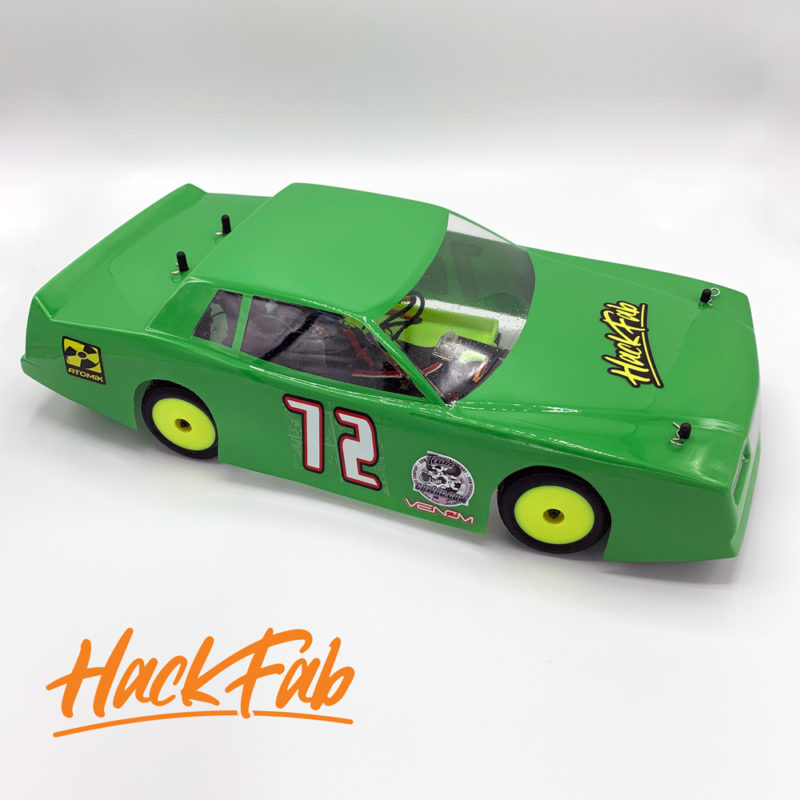 McAllister #258 1/18 COT STOCK CAR BODY
This is a great option for those that love NASCAR. It could be a pretty slick stock car class. To mount this below we just installed the front body posts on the front bumper mount. It should also work with the optional front bumper.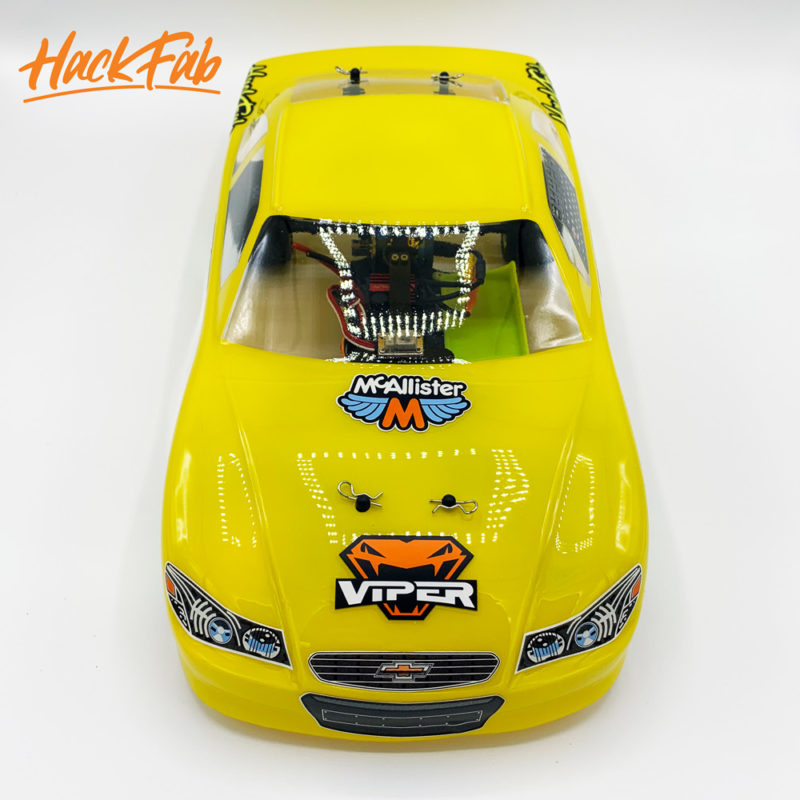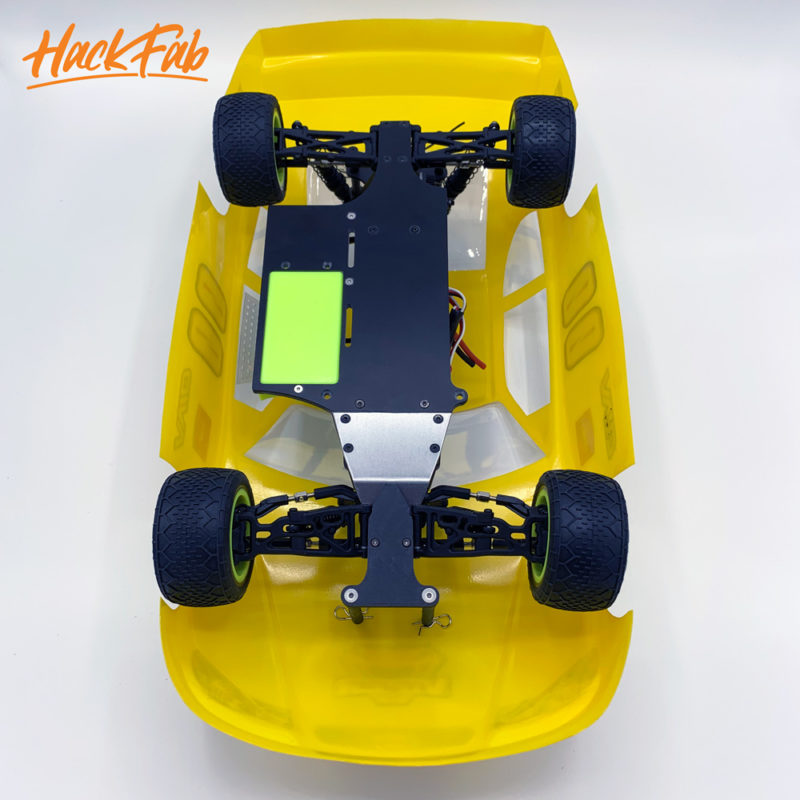 McAllister #281 MINI NASTRUCK CAR BODY
This is a great option for those that love the NASCAR Truck series. It could be a pretty slick stock car class. To mount this below we just installed the front body posts on the front bumper mount. It should also work with the optional front bumper.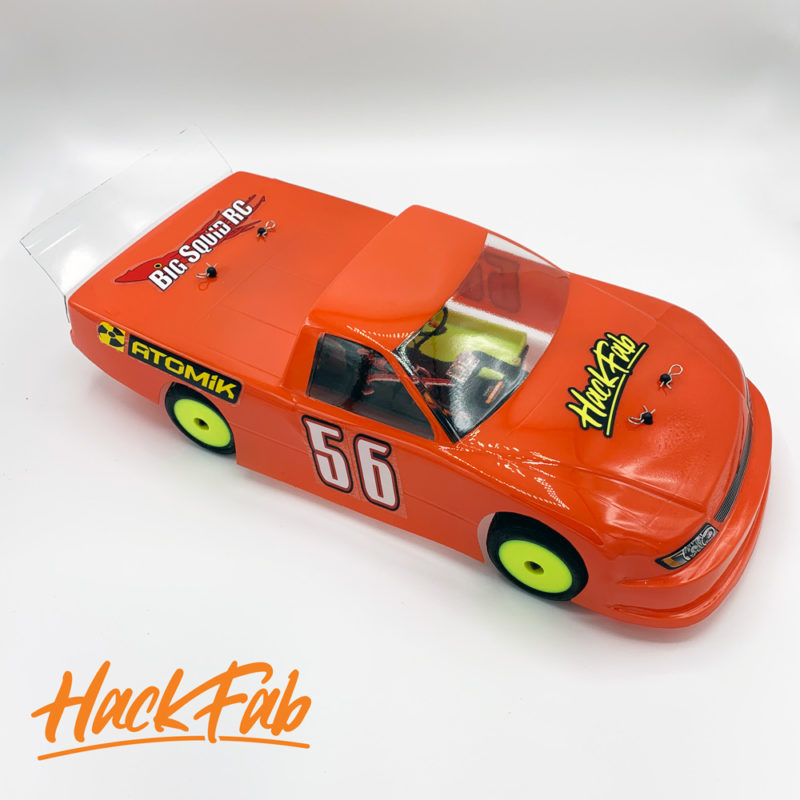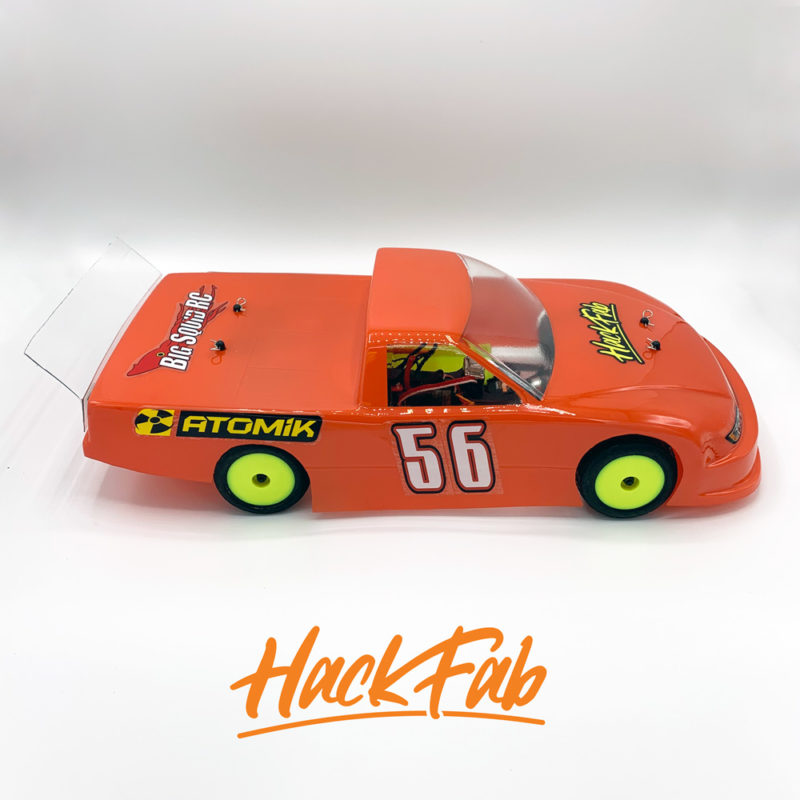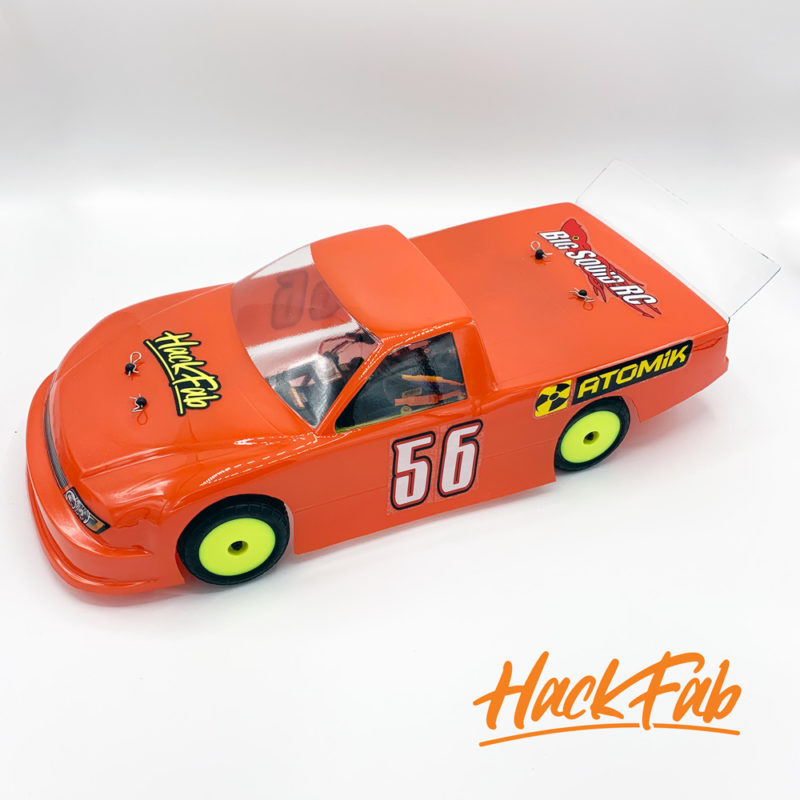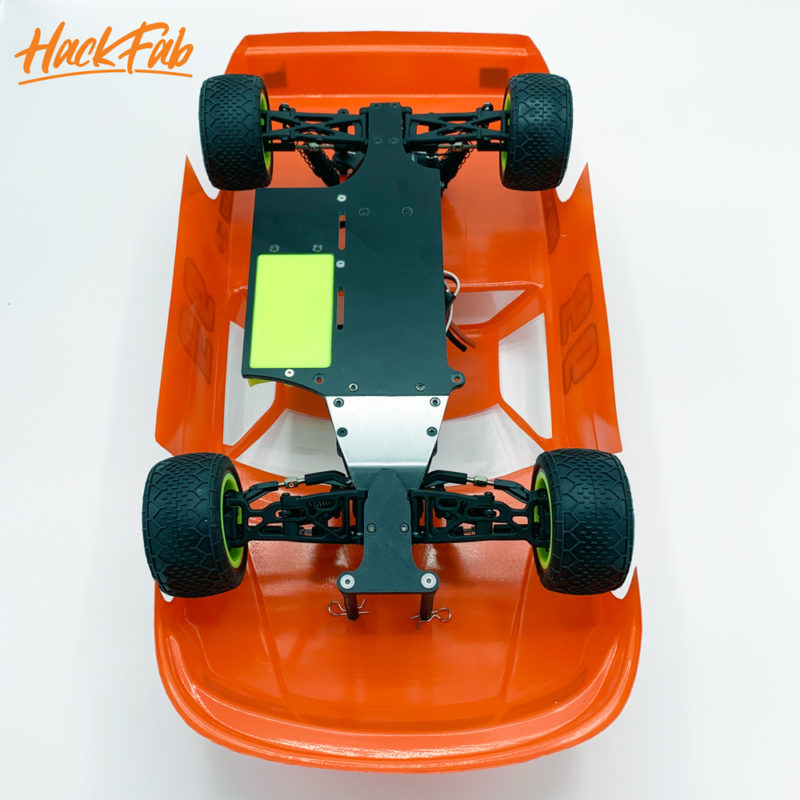 McAllister #274 MINI HEARTLAND MODIFIED BODY
If you prefer the Midwest style Modified, McAllister also has that as a 1 piece lexan option. It fits with the stock kit, no other parts required.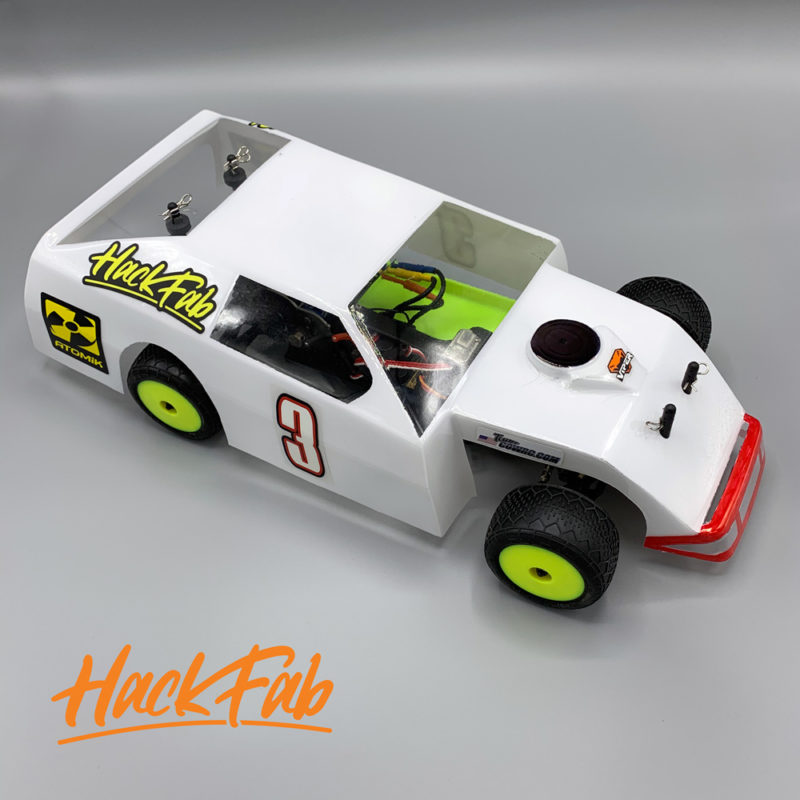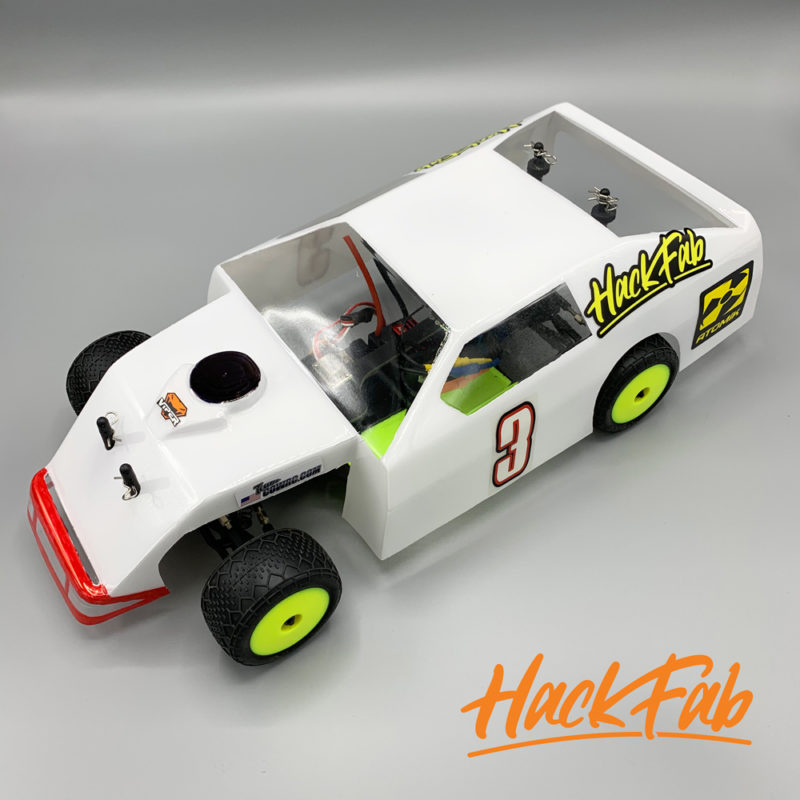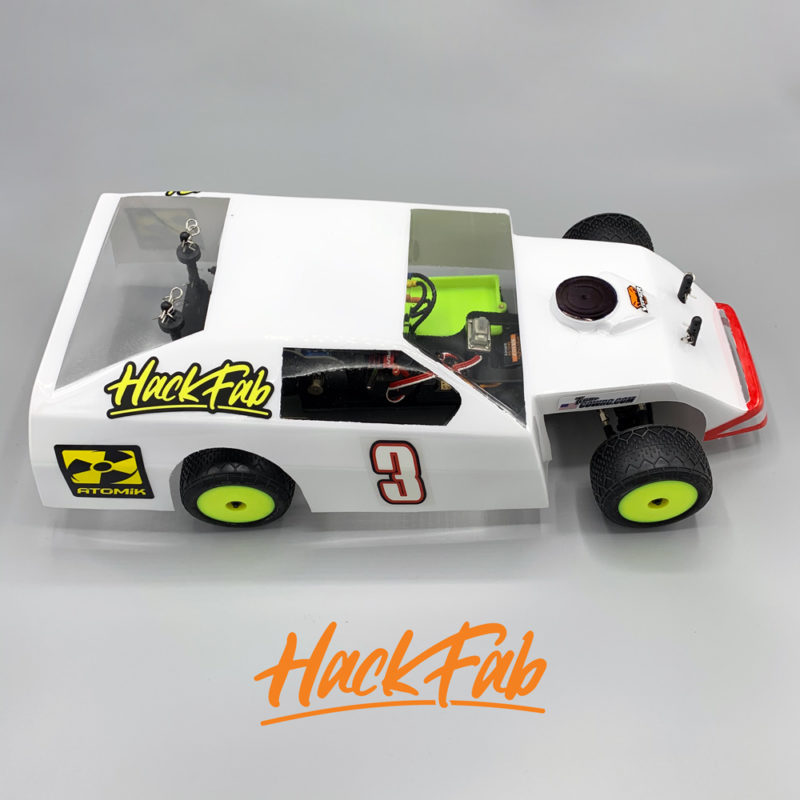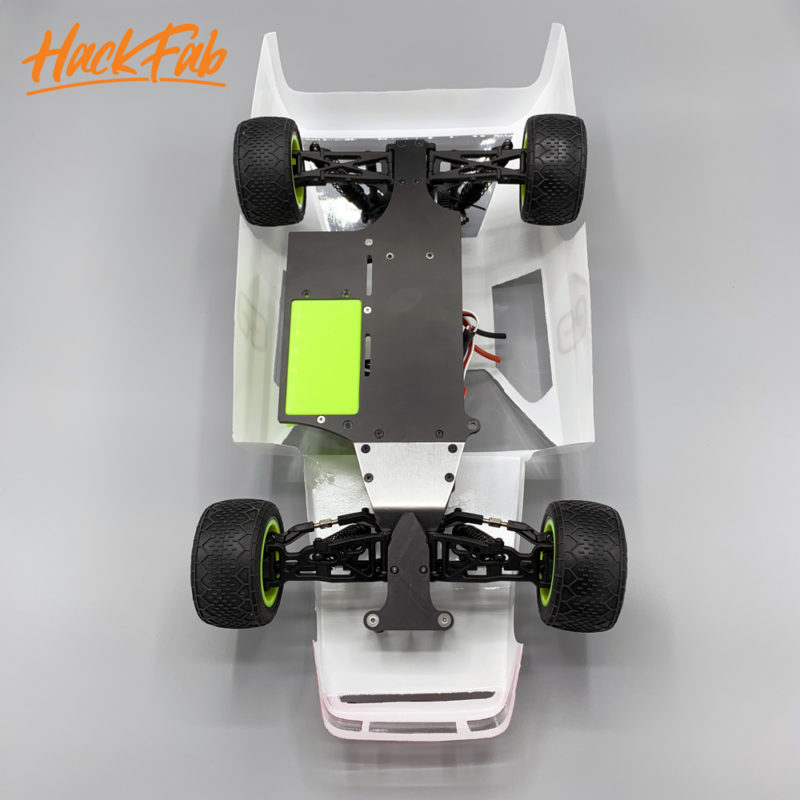 McAllister #288 MINI 56 FORD CAR BODY
Love 50's cars or want to create a bomber class? Well this McAllister body fits our conversion as well. Works with or without the optional front bumper. McAllister also offers a 55 Chevy (#285) that would fit in a similar fashion.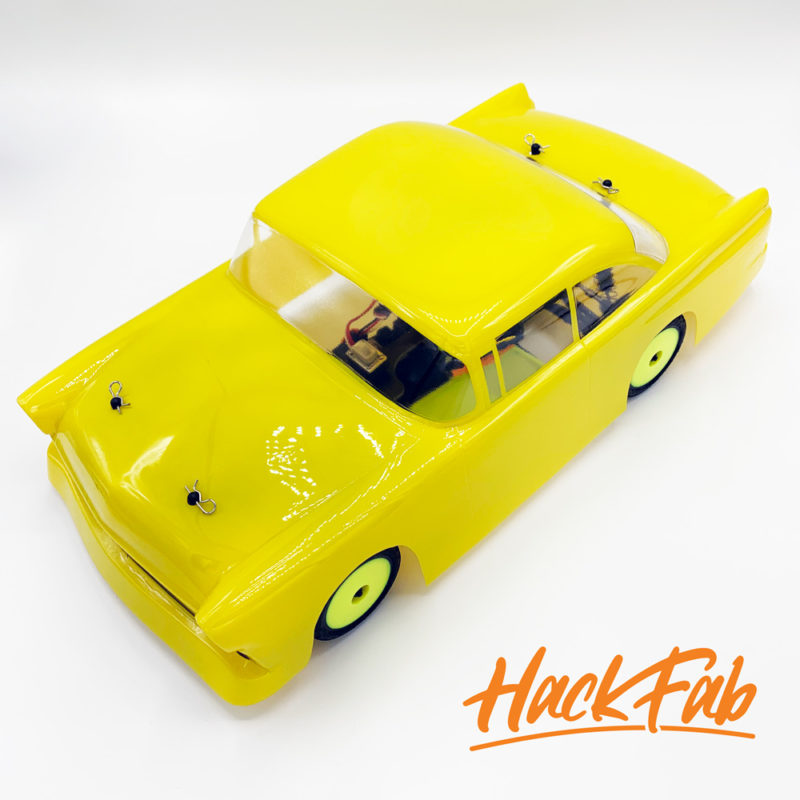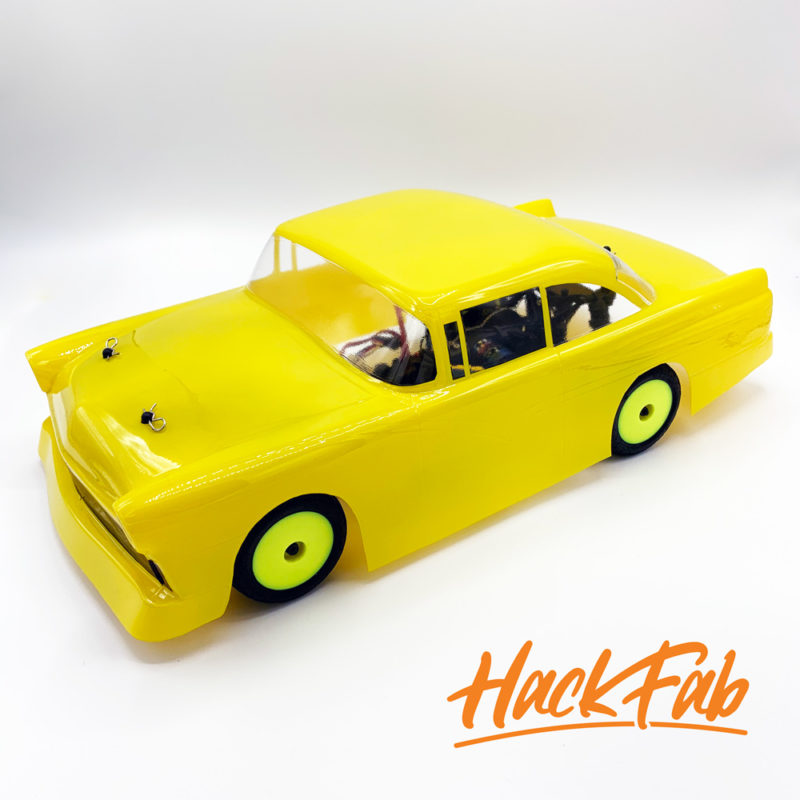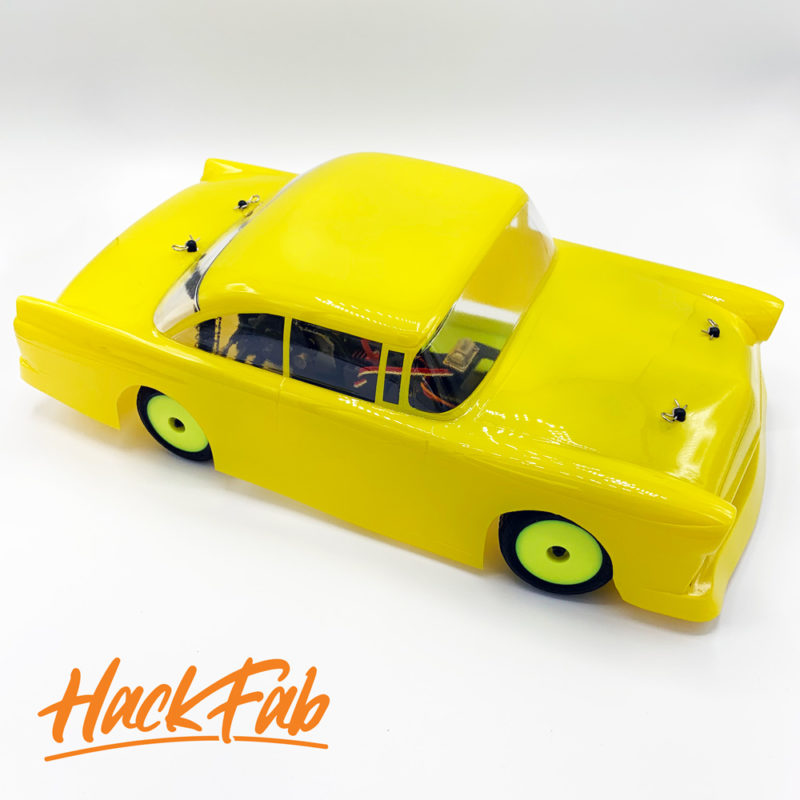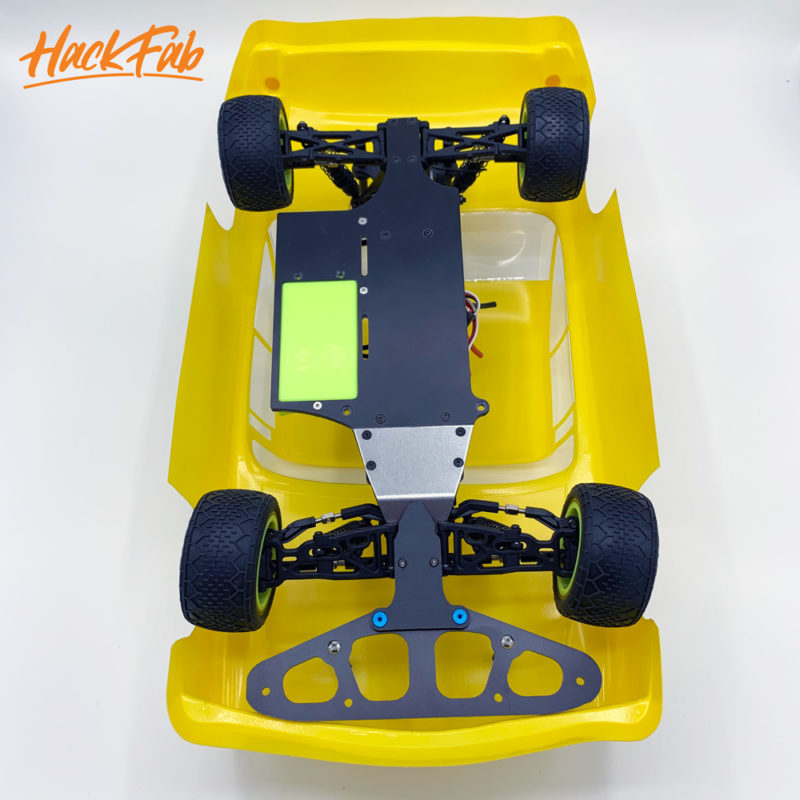 McAllister #287 MINI 69 MUSTANG BODY
Another great Street Stock option. This is mounted using the base kit. The front bumper DOES NOT work on this car as it interferes with the front spoiler. I am running the rear body mount extension in these photos, but it will work just fine without that if desired.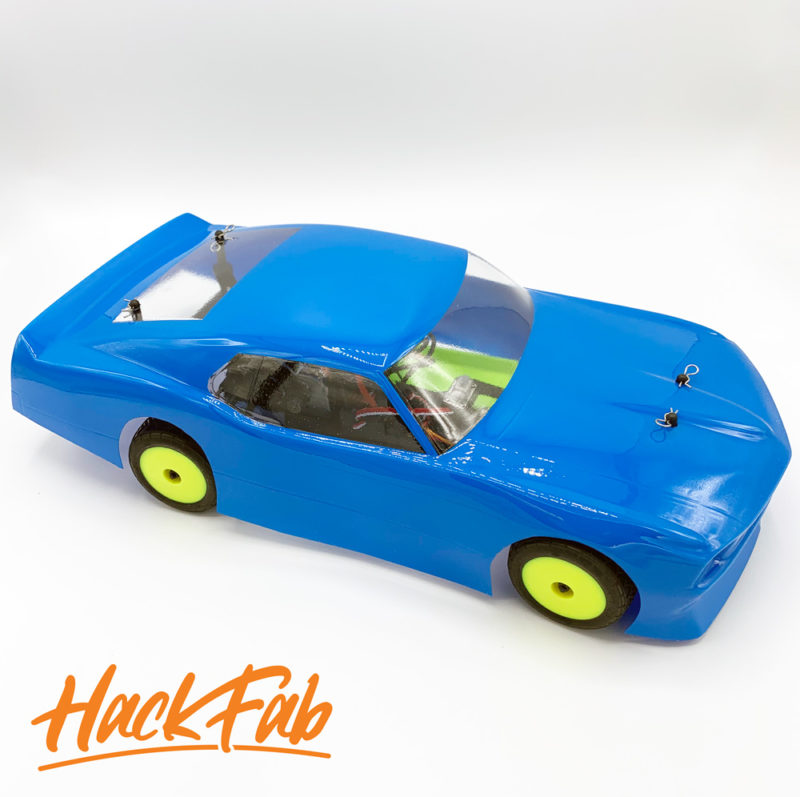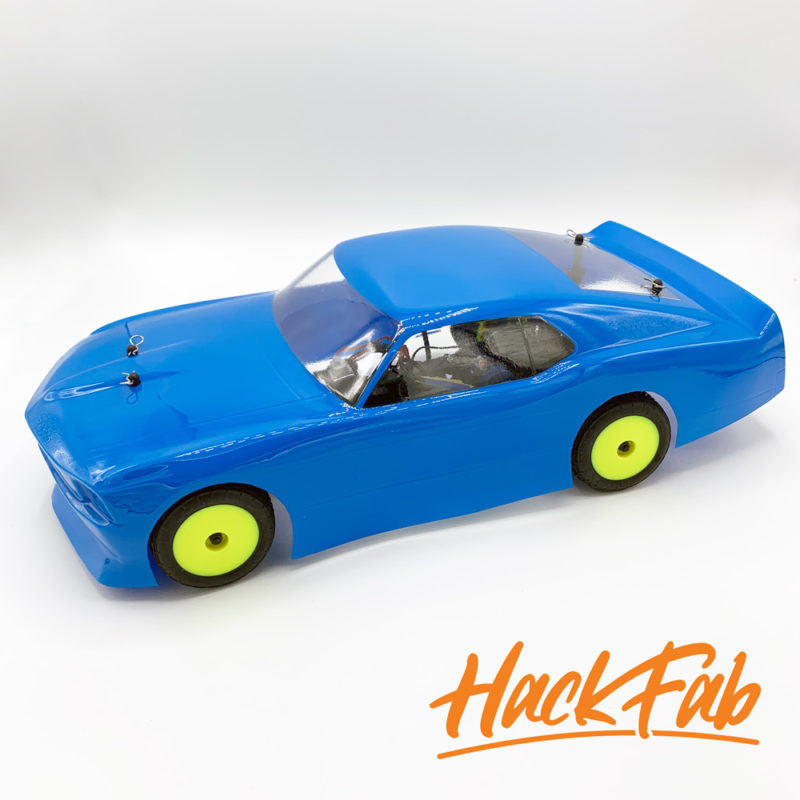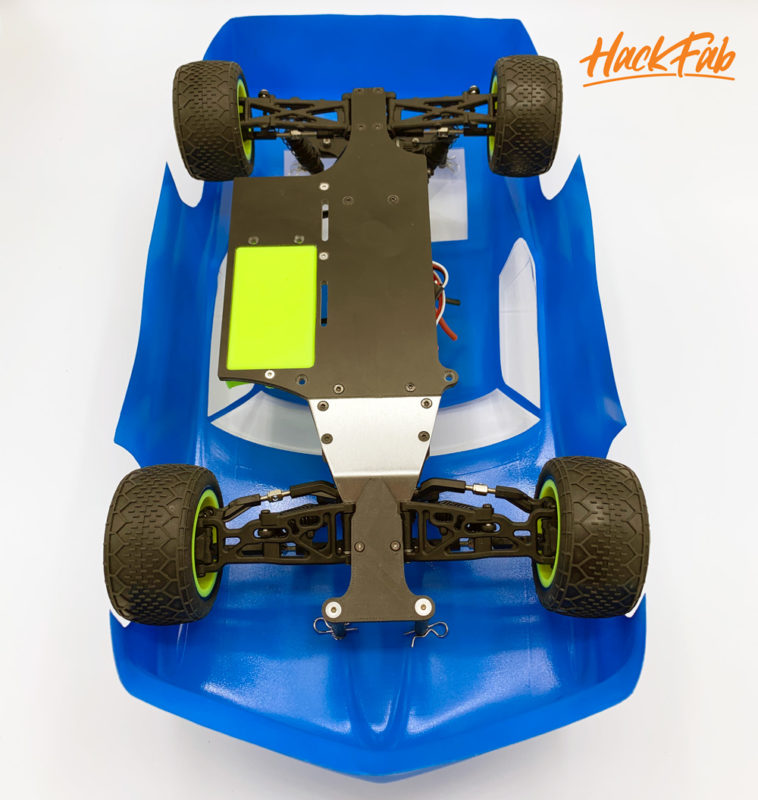 McAllister #269 GREENVILLE LATE MODEL BODY
Finally, the moment you've probably been waiting for.. LATE MODELS! Both of these next two bodies from McAllister mount best when paired with the optional rear body mount extension and the front bumper.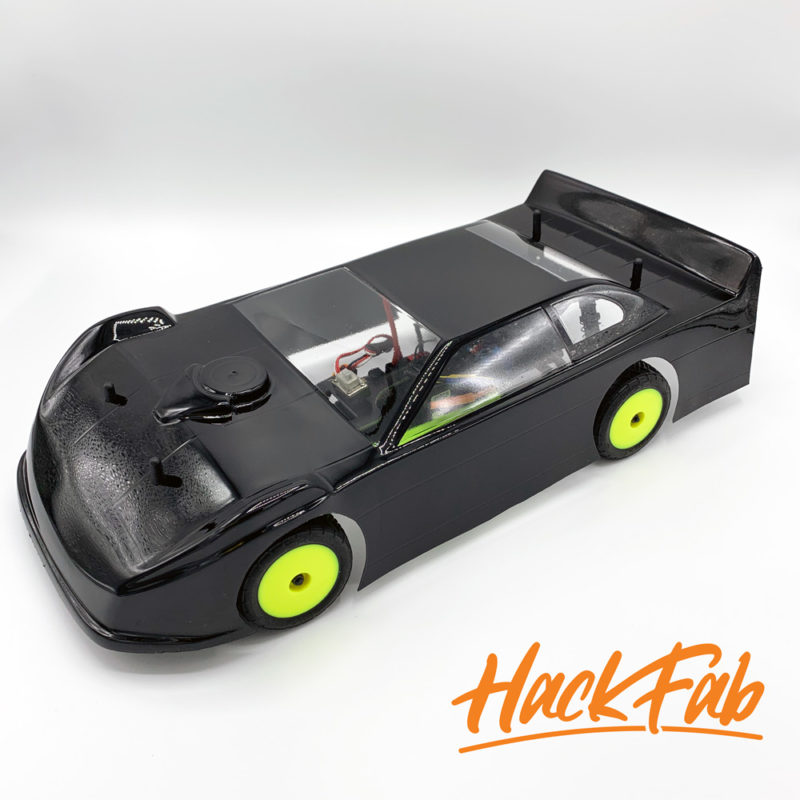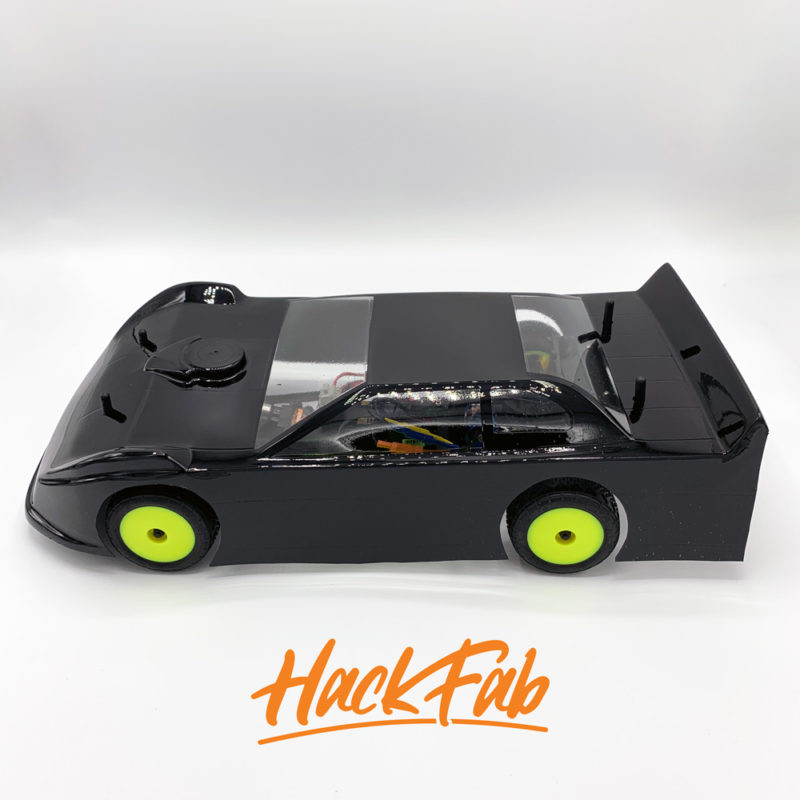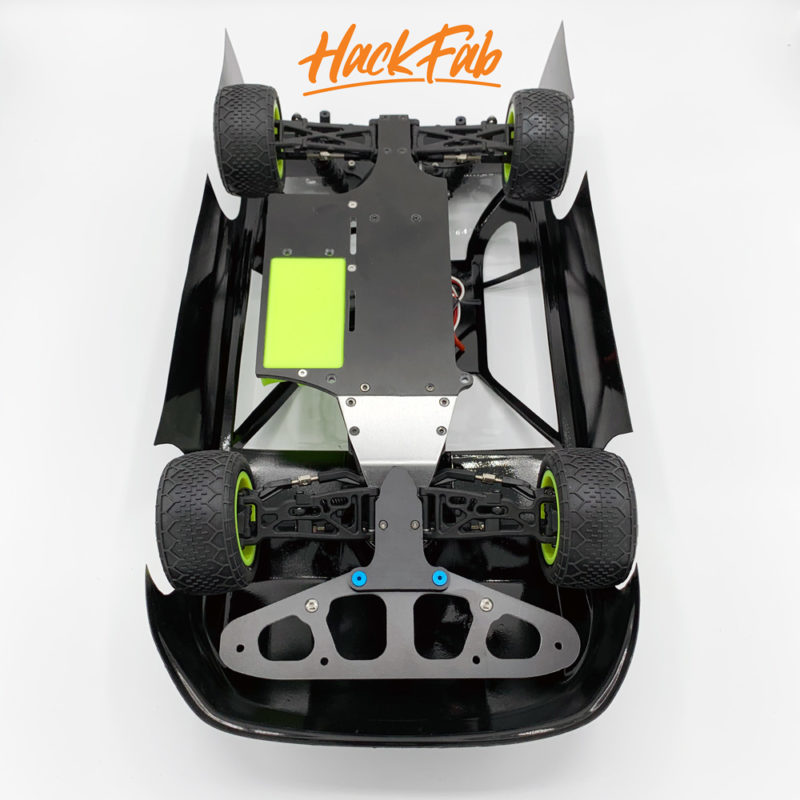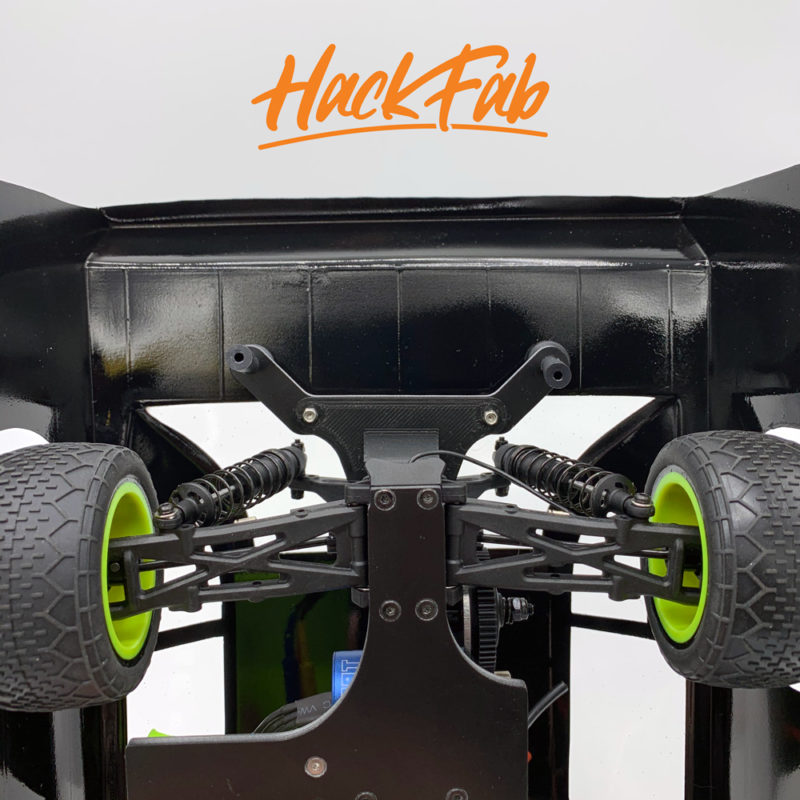 Note that without the rear body mount extension, the body posts would be in the back window (which would still work – but this seemed better).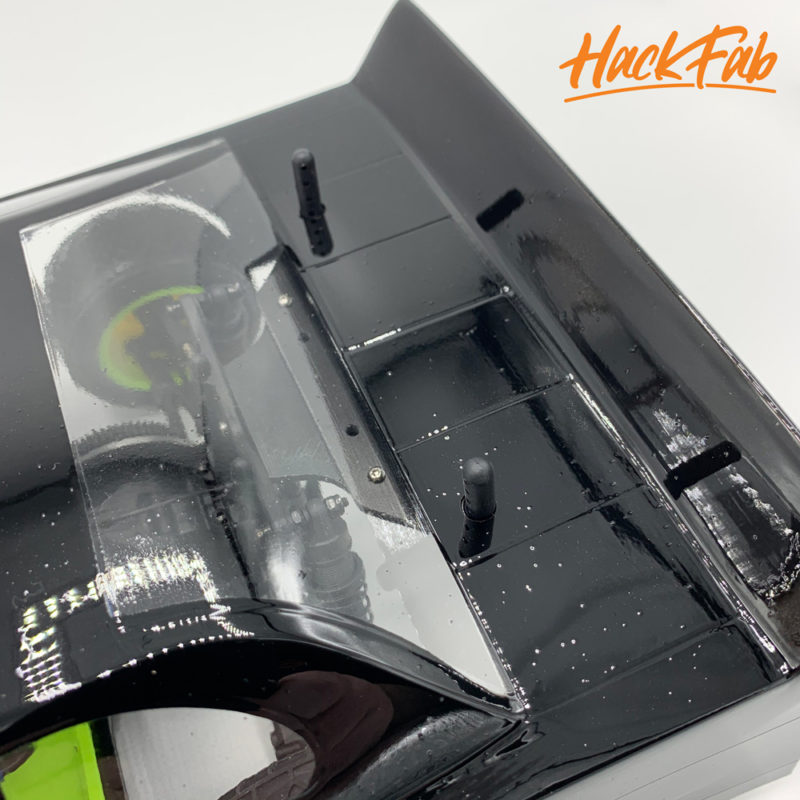 McAllister #259 BATESVILLE LATE MODEL BODY
Similar to the Greenville body above, this mounts best with the front bumper and rear body mount extension.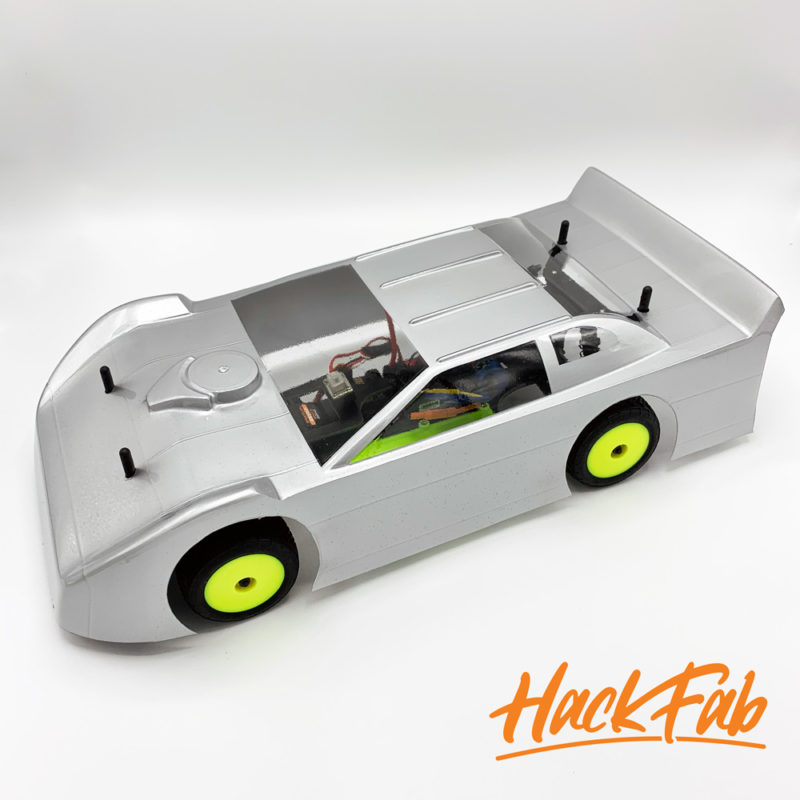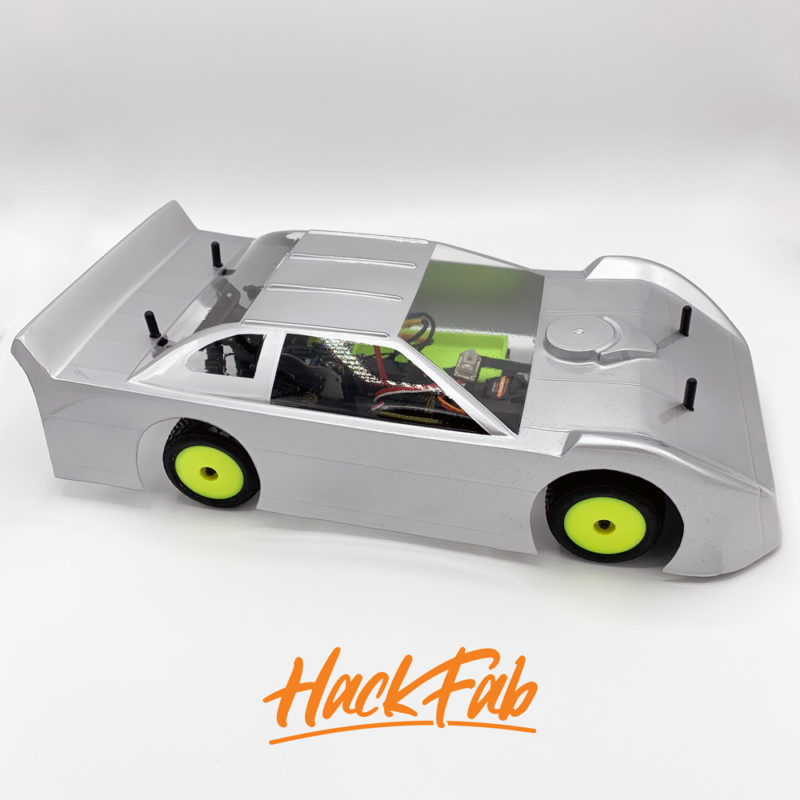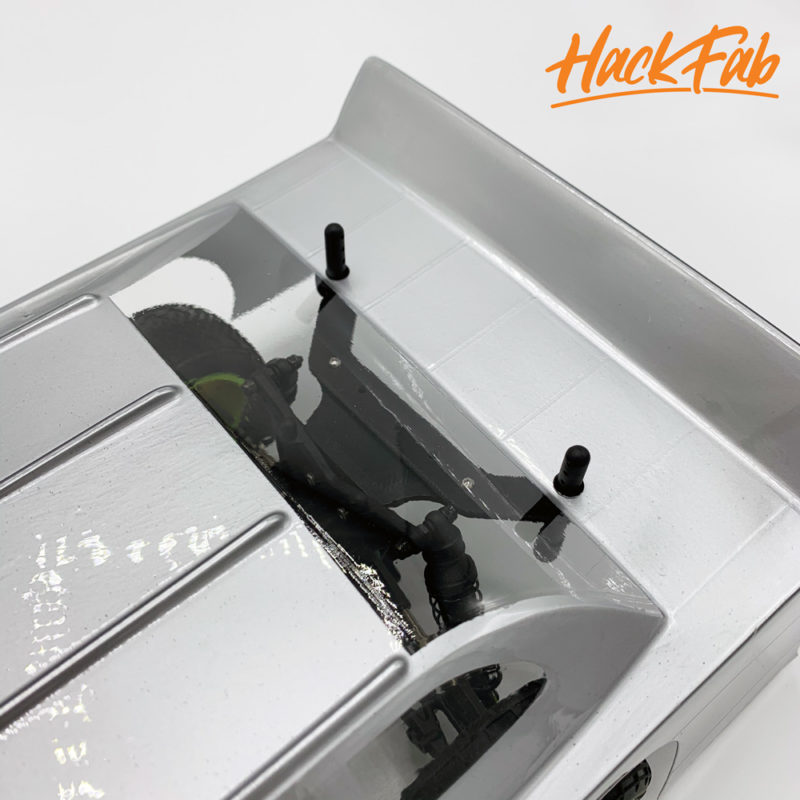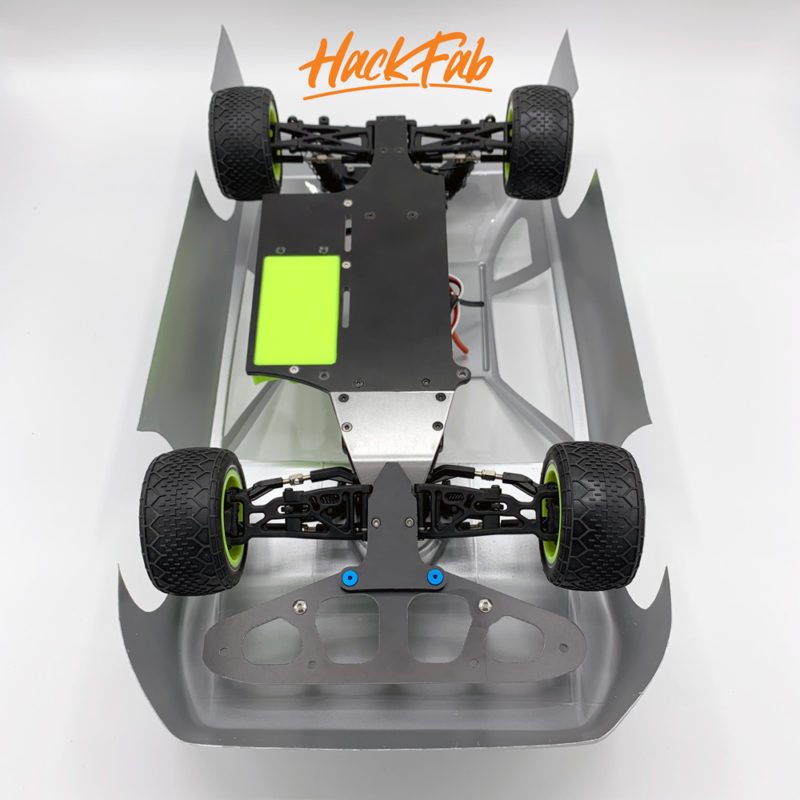 This isn't all of the bodies McAllister has to offer but seemed like a good round up. Check out their website for others. There may also be other manufacturers out there who are still currently making bodies that fit the Mini Late Model, and I would assume those fit as well.
The folks at AFX came out with a lexan Midwest Modified body for our conversion. You can use the base EDM kit (with or without rear body mount extension). It ships with it's own unique bumper that bolts right up to the V2 chassis. Thanks AFX!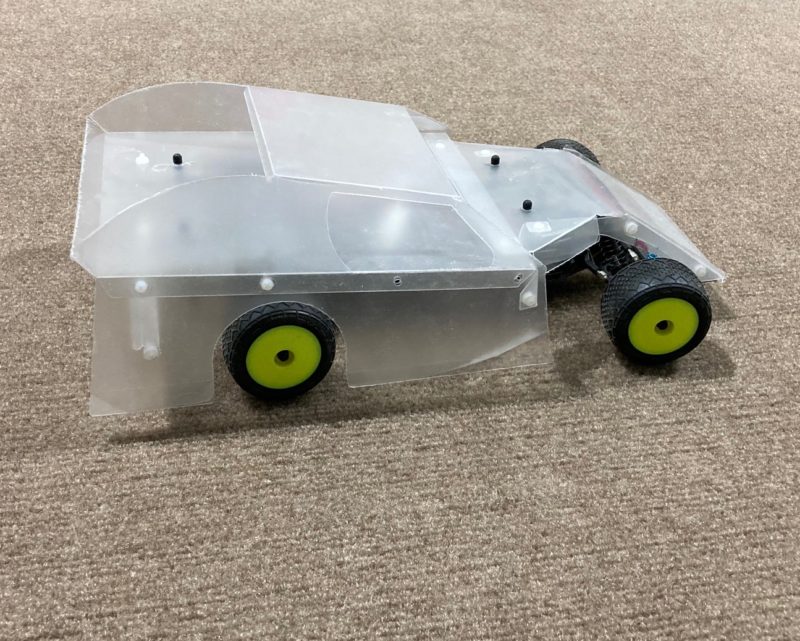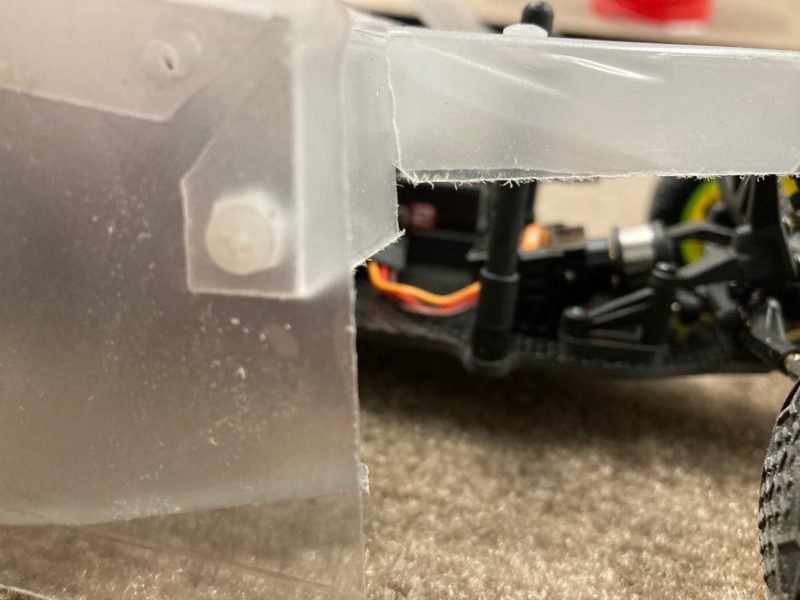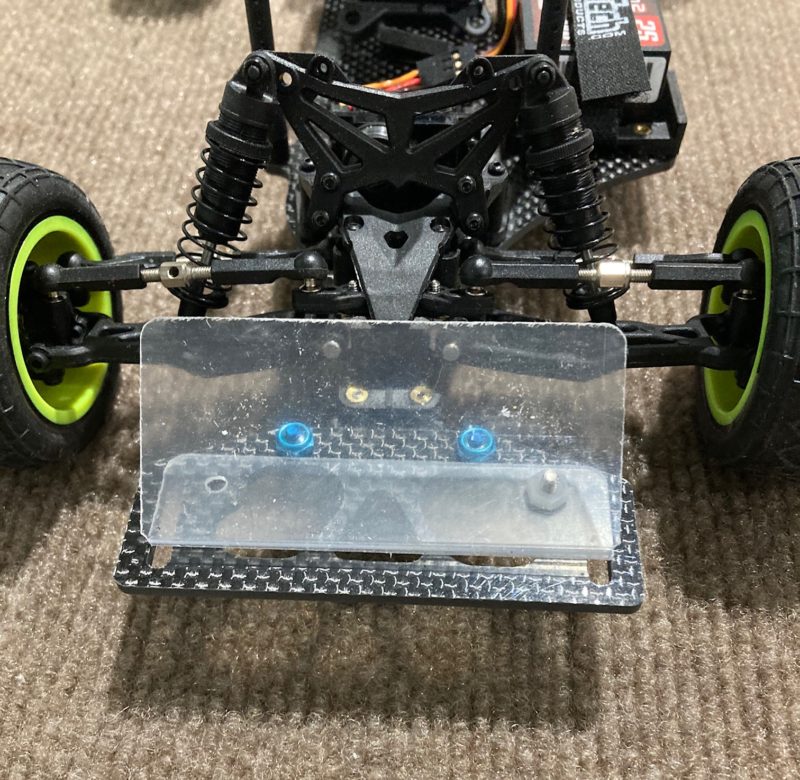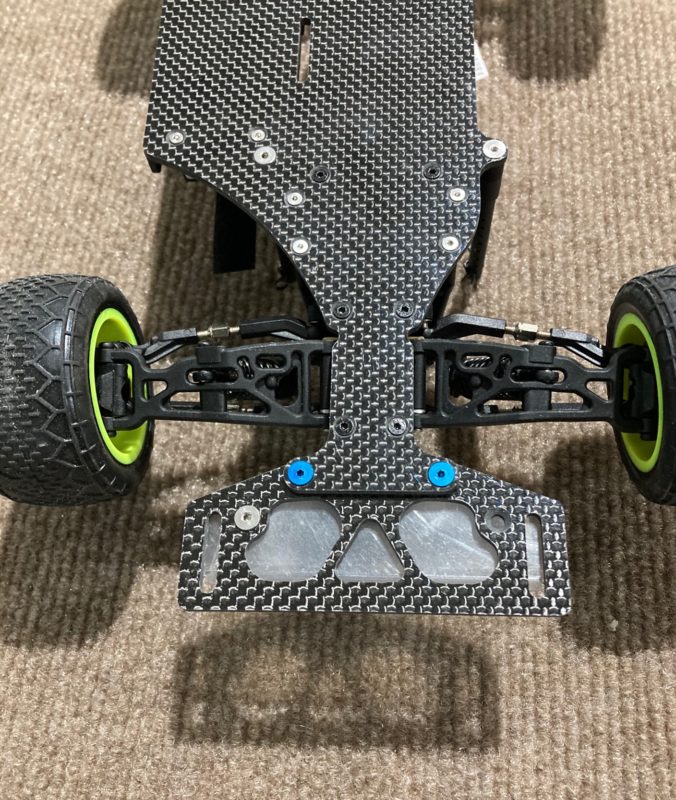 If anyone has any questions or concerns regarding our kit or certain applications, please feel free to Contact Us. We are also welcoming dealer inquiries if a track wants to carry our conversion and parts to build a class.