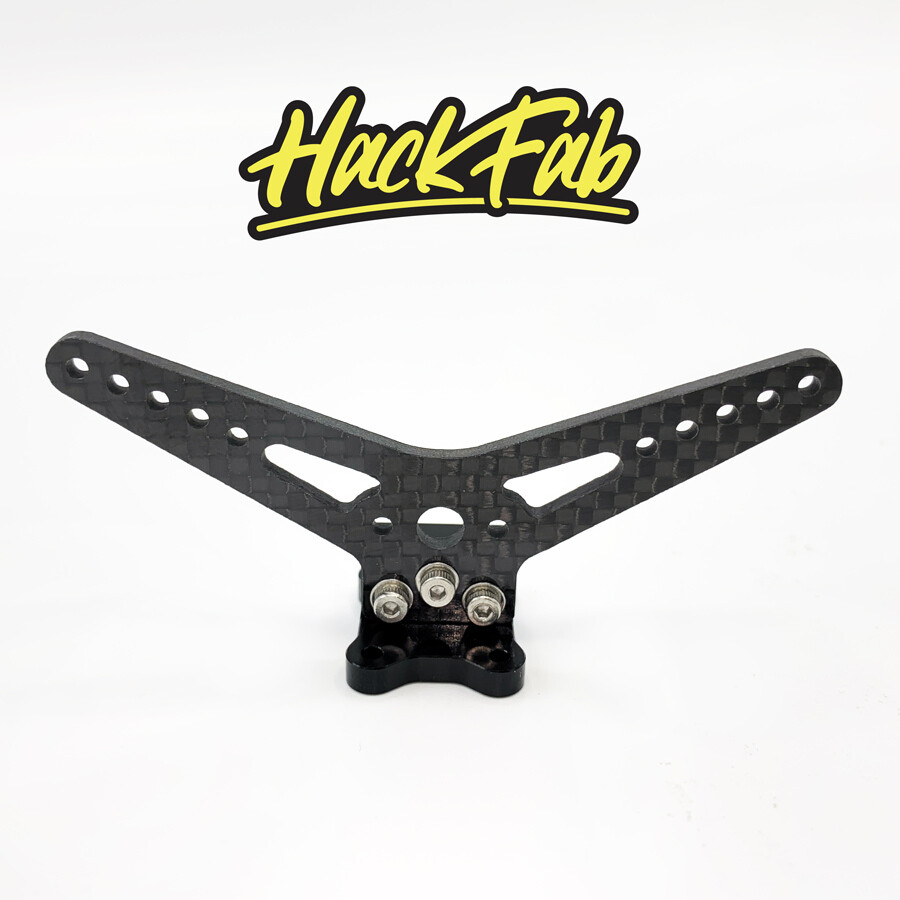 Losi Mini-T 2.0 Carbon Fiber WIDE rear shock tower
HF-MTWRT
Product Details
This is our WIDE rear shock tower for the Mini-T 2.0. It is cut from 2.5mm carbon fiber. This tower adds three more shock mounting positions over stock (2 outside, 1 inside) for more adjustability. This WILL NOT work with the stock stadium truck body. It was designed with our EDM/Late Model kit in mind, using our extended rear body mount (available separately).
This tower requires the included rear tower bulkhead. The bulkhead is now BLACK ANODIZED ALUMINUM in all new orders of the wide rear tower.

Includes:
1x Wide Rear Tower
1x Rear Tower Bulkhead (aluminum)
3x m2x6mm stainless steel cap head screws
7x m2 stainless steel washers (3 for the screws mounting to the tower, and 2 for each shock upper to provide proper standoff)

Note, pics in the listing with the tower on the car show the original 3d printed bulkhead. Photo is just for reference.




Save this product for later