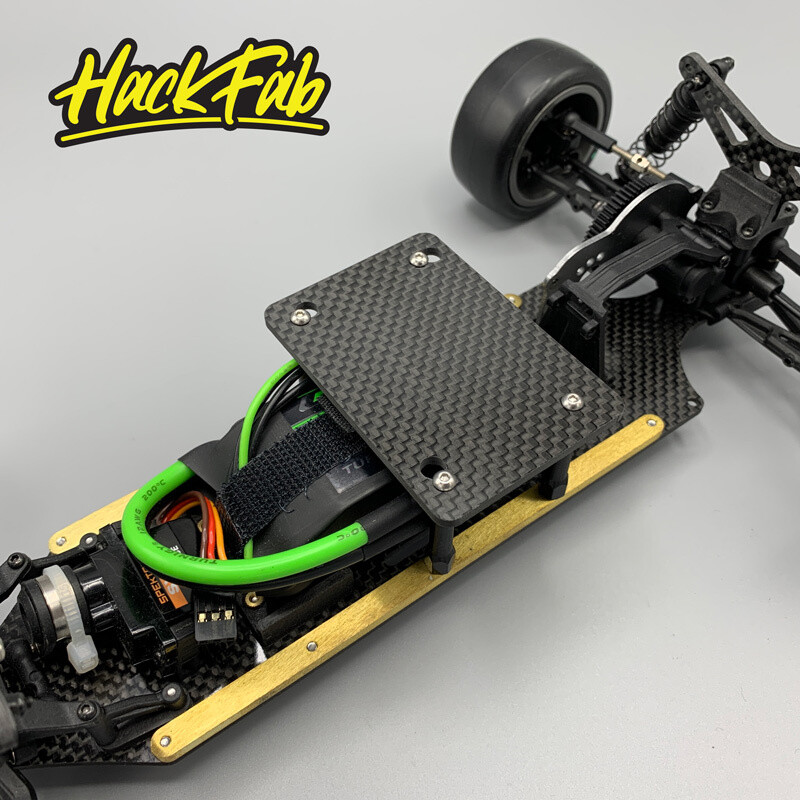 Optional ESC/Radio tray for Slingshot conversion
00081
Product Details
This is a carbon fiber ESC/Radio tray for our Slingshot drag conversion for the Losi Mini-T 2.0 / Mini-B.
Features:

Quick release design - simply loosen the screws with a 1.5mm hex driver and you can swing the plate out of the way to access the battery instead of fully removing the screws/tray.
2.5mm thick carbon fiber plate
30mm standoffs should be plenty high to clear most 2-3s battery packs that fit in the Slingshot
Standoff spacing is the same as the brass stiffener/weight bars and utilized longer screws that pass through those for mounting. This means you can move the tray forward or back using the 5 hole locations already on the chassis/bars.
Includes:
Carbon fiber plate
4x 30mm black anodized aluminum standoffs with hex ends
4x m2.5x12 countersink screws
4x m2.5x8 button head screws
Save this product for later