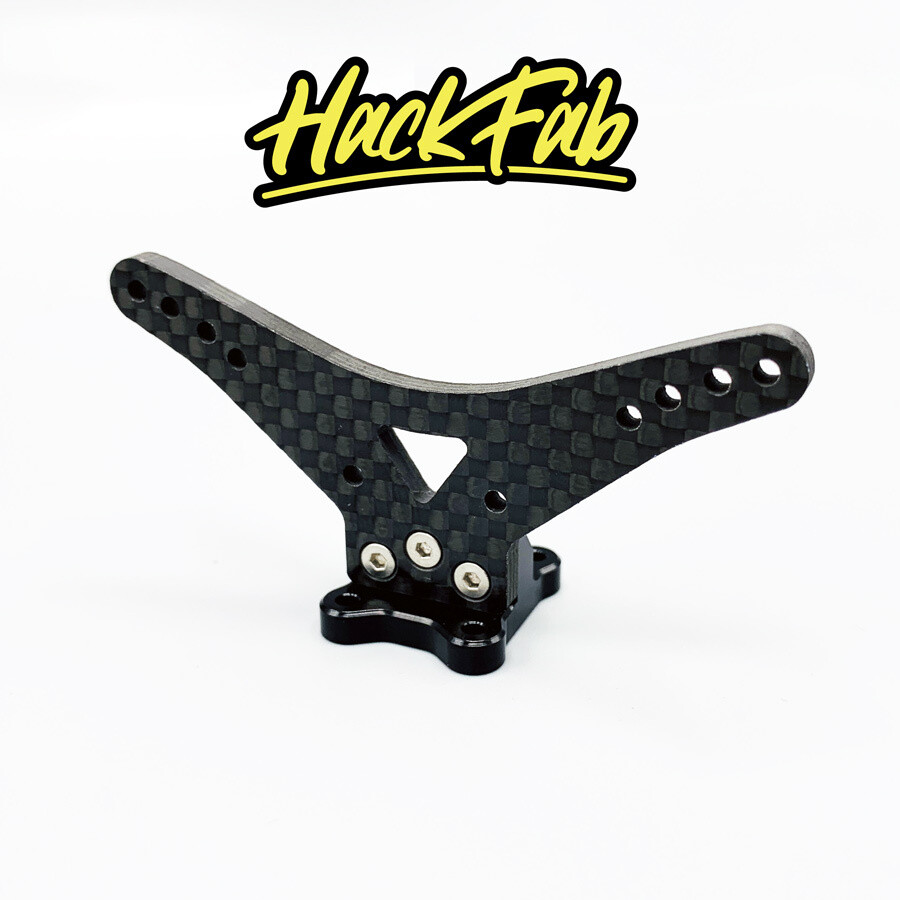 Losi Mini-B Carbon Fiber WIDE rear shock tower
00063
Product Details
This is our WIDE rear shock tower for the Losi Mini-B. It is cut from 3mm carbon fiber. This tower adds two more shock mounting positions over stock (1 outside, 1 inside) and in slightly altered positions for more adjustability. This will work on the stock Mini-B, but it was designed with our EDM/Late Model conversion kits in mind. The inner most hole will not work using the stock buggy body and/or gear cover. This is fully compatible with the stock Losi wing mount as well as our extended rear body mount (available separately).
This tower requires the included rear tower bulkhead. The bulkhead is BLACK ANODIZED ALUMINUM and features a recessed back to clear the wing mount, as well as a lower mounting hole for more secure mounting of the wing mount.

Includes:
1x Wide Rear Tower
1x Rear Tower Bulkhead (aluminum)
3x m2x6mm stainless steel flathead screws
2x m2 stainless steel washers (for the wing mount/body mount*)
1x m2x5mm stains steel cap head screw
*requires using factory wing mount screws in the upper part of the wing mount
Latest version of this tower now has countersunk holes for the screws that attach to tower to the bulkhead. This cleans up the look, and allows more room for the screws that insert vertically to attach the bulkhead to the gearbox.









Save this product for later