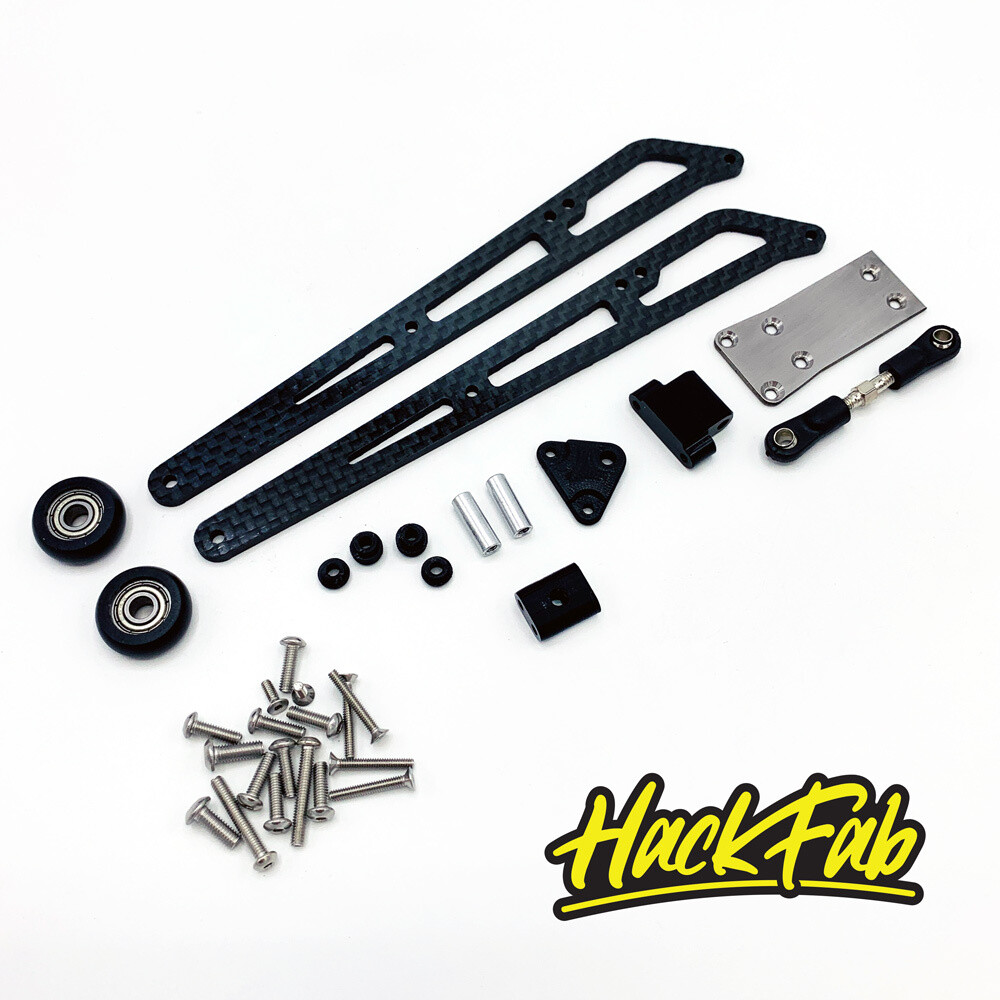 Losi Mini-T 2.0 / Slingshot Dragster Wheelie Bar
HFB02029
Product Details
https://www.hackfabhobbies.com/products/hfb02029?u...
The long awaited wheelie bar for our Slingshot dragster is here. (Now includes a 7075 Aluminum upper mount for the turnbuckle to eliminate flex - if you have the original, shoot us a message and we'll work with you on getting the upgrade).

We spent some time revising the way this mounted from the initial design (seen in the original Slingshot photos). It should be quite robust given the materials used.

This is the optional wheelie bar for our Slingshot line of drag car chassis for the Losi Mini-T 2.0 or Mini-B. It should also fit the stock aluminum chassis, but requires a spacer under the rear lip of the chassis (included).
The wheelie bar is about 6" long and the rear wheels are spaced approximately 1" apart. The design allows it so that it is adjustable with the included turnbuckle. Simply loosen the two lower mounting screws and adjust the length of the turnbuckle to raise or lower the wheelie bar angle. This will make it so you can fine tune the bar to your needs and running conditions.

What's included:
2x Carbon Fiber side plates
1x Black Anodized Aluminum lower mounting block
1x Brushed Titanium mounting plate
1x Plated Steel adjustable turnbuckle
2x ball bearing equipped polyurethane wheels
2x threaded aluminum cross members
2x 3d printed hat bushings
1x 7075 Aluminum upper mount
Stainless steel hardware

Installation video:
Save this product for later