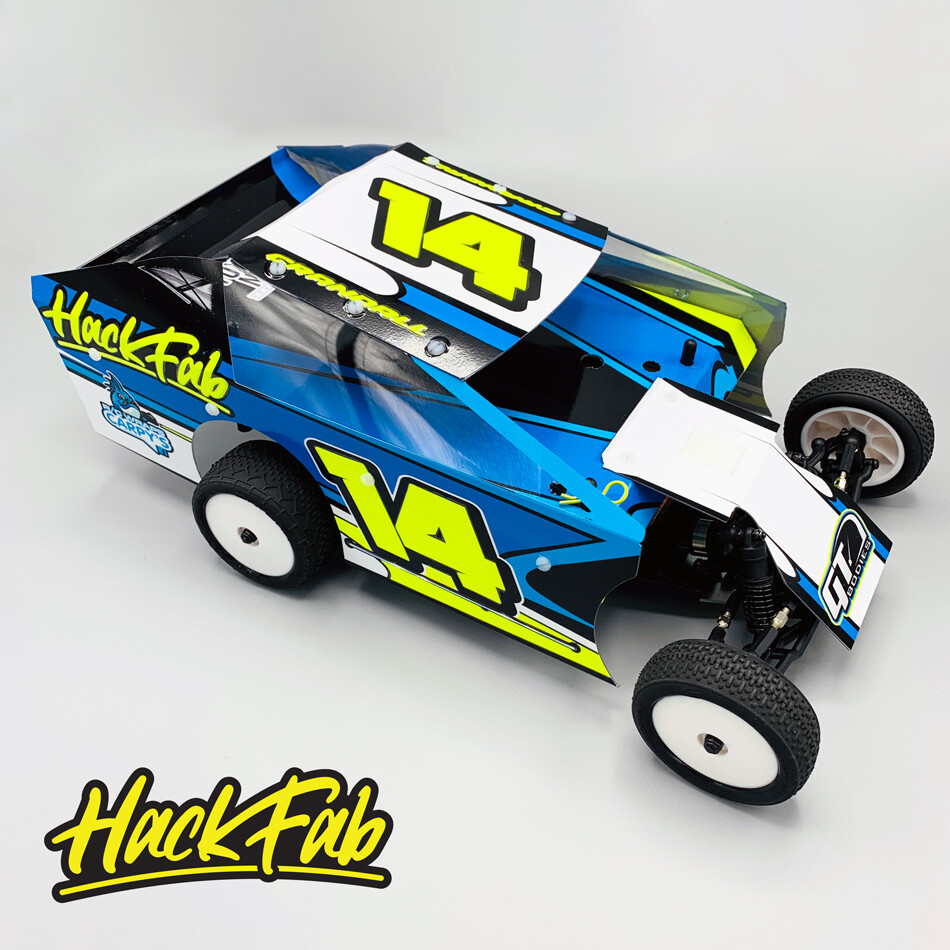 GT Bodies Mini-B EDM Body
00110
Product Details
https://www.hackfabhobbies.com/products/gt-bodies-...

This is the GT Bodies EDM body for the Losi Mini-B. This was designed by GT Bodies to work on a standard Losi Mini-B aluminum chassis. At our home track (HackFab Hobbies), we use these to run a "spec" class called Crate Sportsman Mini-B (stock electronics, tires, limited suspension parts upgrades, stock tires, stock pinion). It's a popular class and great for those getting into the mini scene that aren't ready for a full blown brushless oval conversion.
Includes:
Clear EDM body (unassembled)
Body screws

Requires:
Body Mounts

We developed our own front body mount system that makes the chassis layout a little more open, but they require being permanently glued into the factory mudguards. The Mini-B Rear Body mount will work for mounting the rear of the body (with or without the extension). Body mounts not included, just shown for example.

Save this product for later