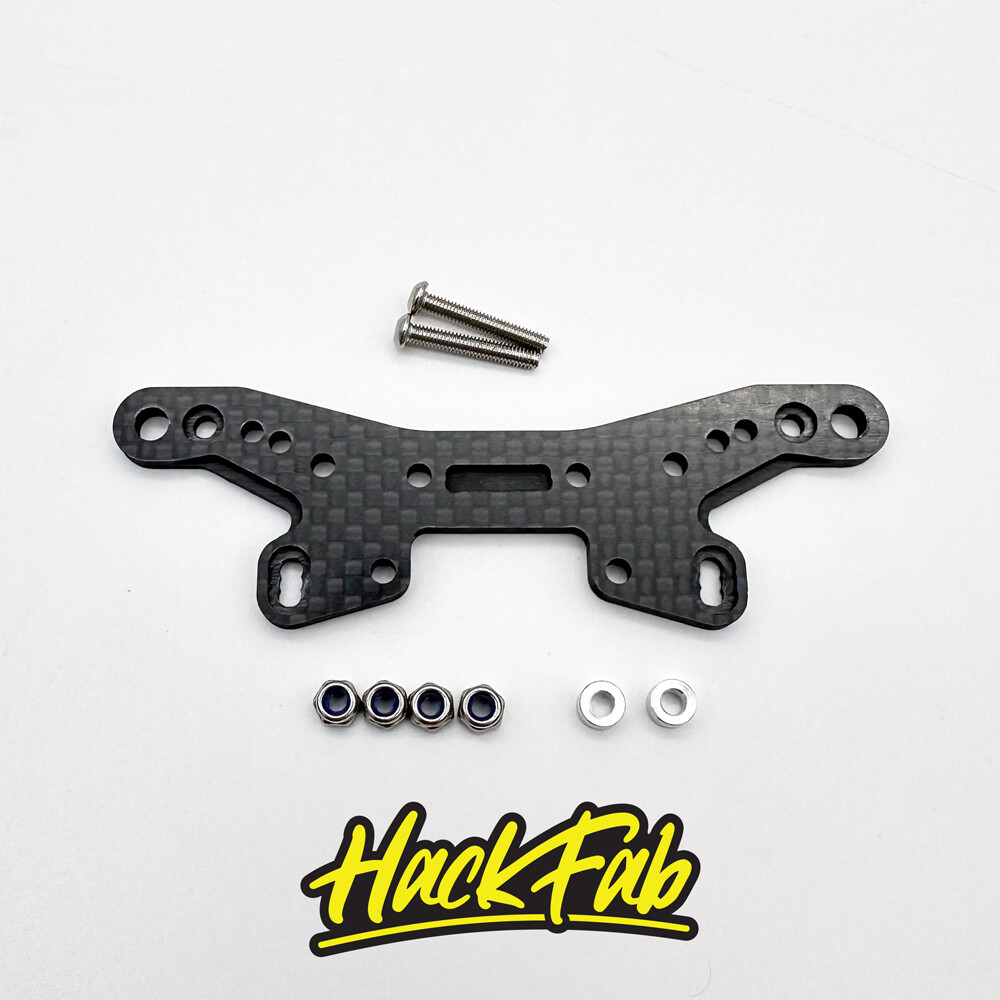 Team Associated Reflex 14R Carbon Fiber Rear Shock Tower
HFB02205
Product Details
https://www.hackfabhobbies.com/products/team-assoc...

Add some carbon BLING to your Associated 14R Hoonigan or Hoonitruck. We added some unique features with 3d milling and cutouts in this tower to give it that extra cool look.

This carbon fiber rear shock tower is a direct replacement for the stock plastic shock tower. However, since it does not have thick areas to thread the tierod and shock mounts into, they are then secured with m2.5 locknuts (included).
Includes:
3mm carbon fiber shock tower
3mm aluminum shock standoff spacers
2x shock mounting screws
4x stainless steel m2.5 nylock locknuts

Also pictured in use on the car, which also features our carbon 14R front tower, bellcrank brace, and battery strap! Sold separately.

Save this product for later