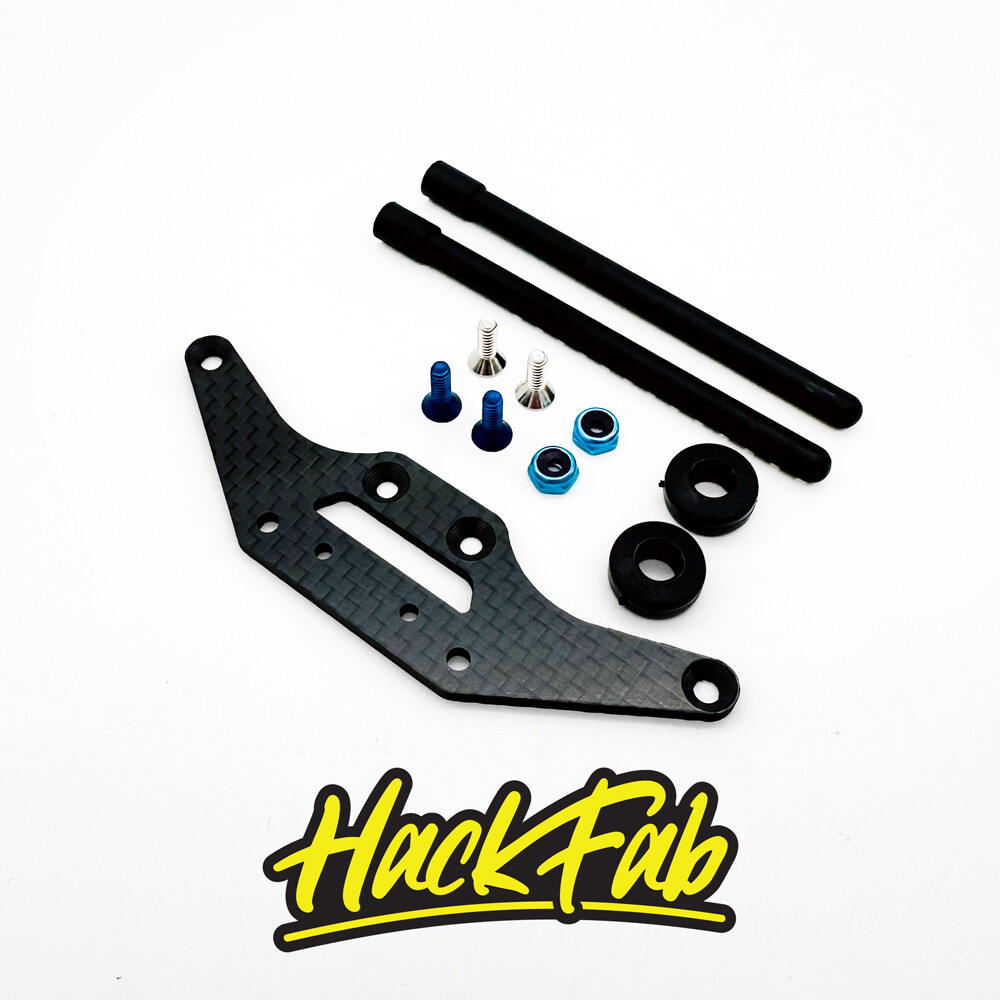 Mini Late Model/EDM V2.2 Rear Body Mount w/ 3" posts
HFB02042
Product Details
https://www.hackfabhobbies.com/products/hfb02042?u...
This is the new rear body mount from the updated V2.2 line of cars. This replaces the 3d printed body mount that bolts to the rear tower of the Losi Mini-B or Mini-T 2.0. It mounts on the rear winglet of the updated V2.1 or V2.2 EDM or Late Model chassis and will also work on the Omni and updated Slingshot cars.

Includes
1 carbon body mount plate
3" posts w/ collars
Mounting hardware

Note- this puts the body posts in the same location as if you were running the original Mini-T/B rear body mount with the extension - and should work with the current holes in your body.

Save this product for later