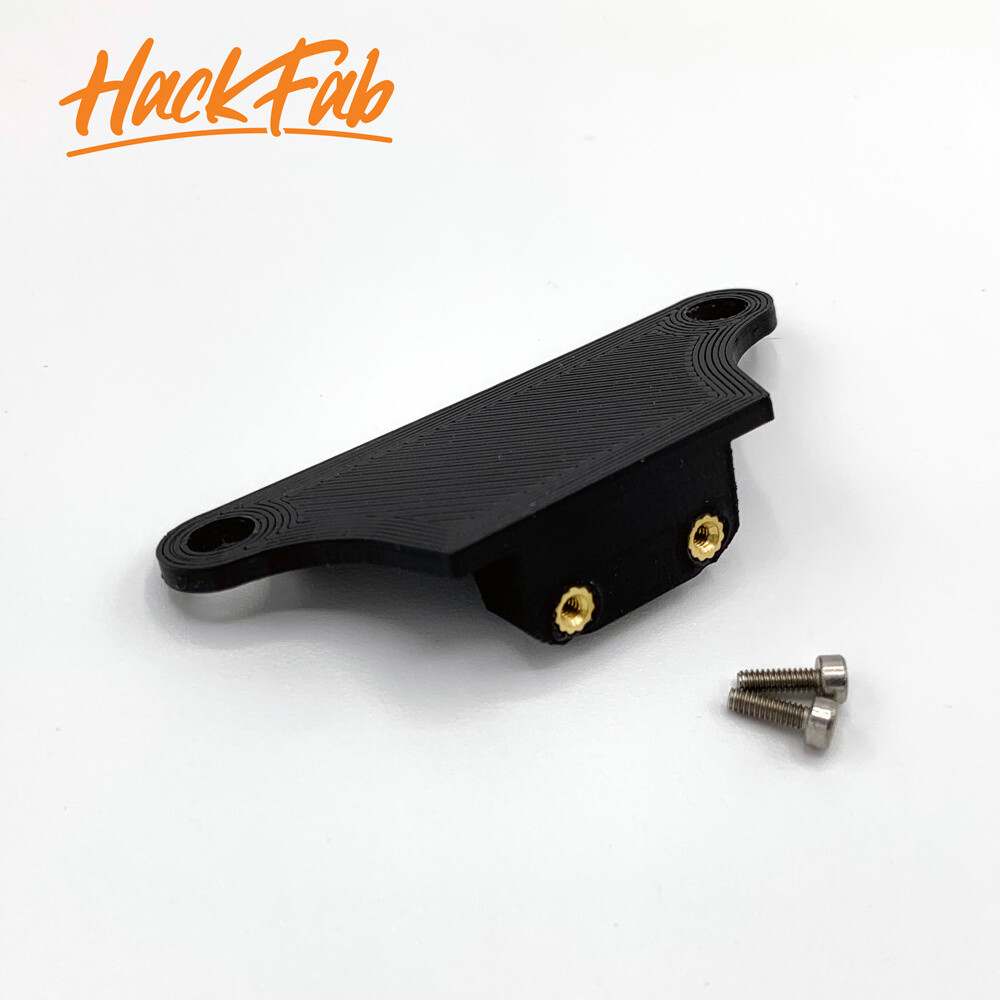 Losi Mini-T 2.0 Extended Rear Body Mount
HF-RBM
Product Details
This is an extended rear body mount for the Losi Mini-T 2.0.

This part is included in our EDM / Late Model Conversion, but some folks might have a use for this piece on it's own... I've seen folks attempting to put other mini bodies on the Mini-T 2.0 that would require taller than stock body mounts (like a VW Beetle), this is where this would come in handy.
Product is 3d printed in Carbon PC. It bolts to the rear shock tower using two 6mm m2 cap head screws (stainless screws included!). It uses metal threaded inserts in the plastic for a super secure hold.

We have two options for the back platform. One has 2.6mm holes to use for most common body posts that would mount on top of the plate. We're using 2" CRC posts - PN 1378 in these photos with the green prototype (not included). The other has 5mm through-holes so that the body post can slide all the way through - allowing for more height adjustment options - simply put a body clip above and below the mount at your selected height (Tamiya uses this style of mount in a lot of their cars).

Body mount can be mounted to the front or back of the rear shock tower.

No car or body posts are included. You will get a black mount, and two 6mm mounting screws with this purchase.
Save this product for later