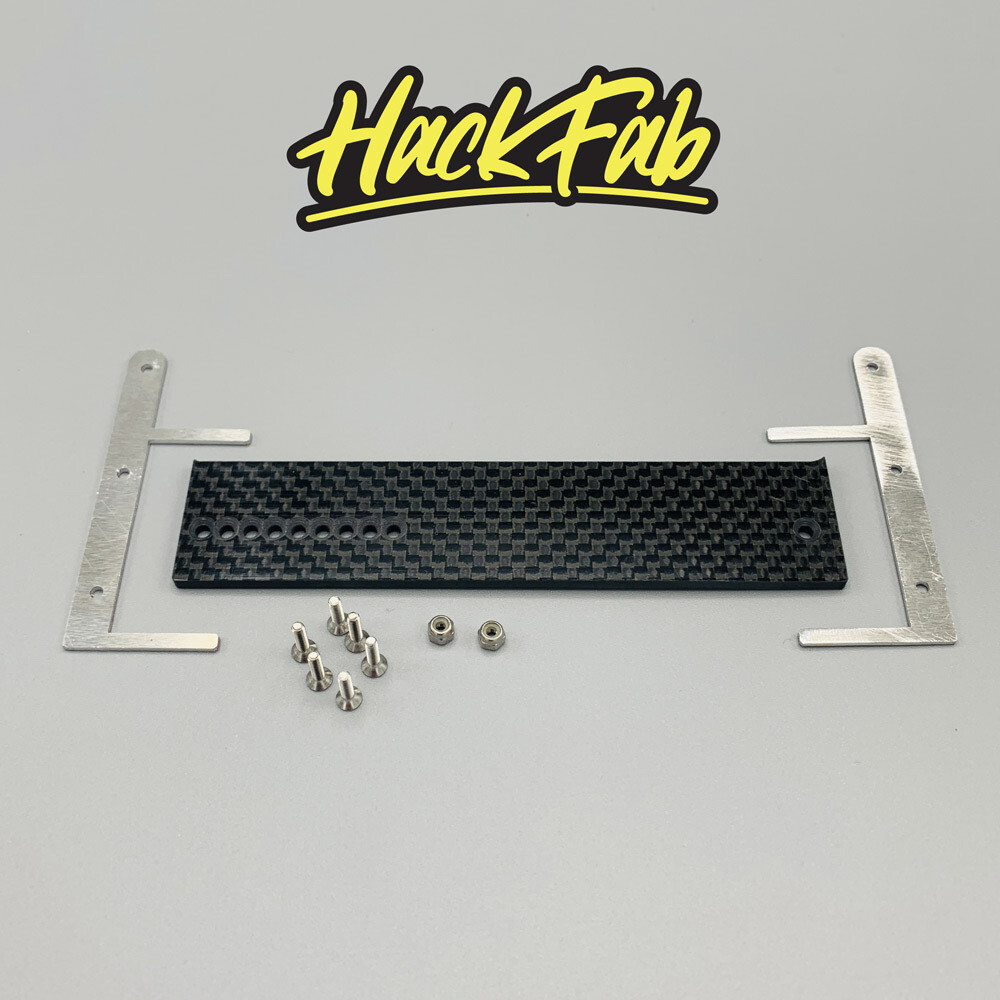 Losi Mini Late Model Conversion SuperWide Chassis Offset Widening Kit
SKU 00078
Product Details
This part works only with our V2 Mini Late Model Chassis Conversion kit for the Losi Mini-T 2.0. It uses the existing battery placement holes and offers more offset to the battery mounting position. It widens the chassis on the left side by approx. a full inch. In oval racing, more left weight bias always helps, so this gets the battery out as far as possible. This still works and fits under the McAllister Late Model bodies (Greenville & Batesville). Other bodies may vary or require slight offset to mount. It would not be recommended for narrower bodies like EDM's.
The aluminum brackets prevent the extension plate from pivoting. This kit will work with stock battery brackets, although it is recommended that you run the aluminum battery brackets for increased rigidity and strength.

Kit includes:
1x Carbon Fiber Plate
2x Aluminum brackets
2x m2 locknuts
6x m2x8mm stainless steel screws

Chassis not included. Please be sure your chassis looks like the V2 in photos to verify it will be compatible. If you have questions, feel free to contact us.

Thanks to our friends in Ohio running at Magic Hobbies for inspiring this part.








Save this product for later