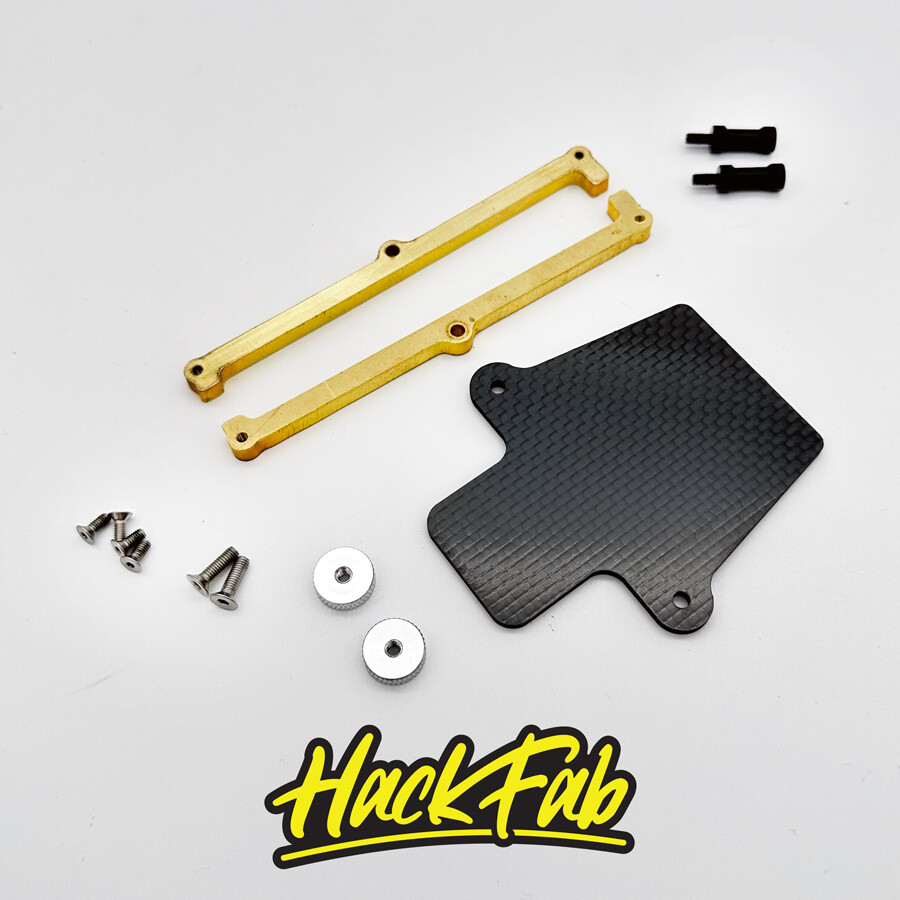 Losi Mini Drag LCG Shorty Lipo Battery Tray
HFB02035
Product Details
https://www.hackfabhobbies.com/products/hfb02035?u...
This is an optional battery tray/mount for our Losi Mini No Prep Drag Carbon Fiber Chassis conversion.
This will bolt on with the included hardware and allow you to run a 2s Slim/LCG Shorty lipo battery such as the PTK-5117-22. Others may fit if they have similar dimensions (Dimensions (WxLxH) 47x96x20mm). Will work in either 225mm or 239mm wheelbase configurations (gear cover will not fit in the 225mm configuration).

Note, this uses up almost every millimeter of available in-line chassis space. This may not work with longer servos unless you can use the more forward mounting position.
Includes:
2x Brass Battery Locator
1x Carbon Fiber Top Plate
2x 15mm aluminum standoffs
2x silver aluminum knurled thumbnuts
Hardware

Requires:
Losi Mini No Prep Drag car w/ HackFab Carbon Chassis Conversion









Save this product for later