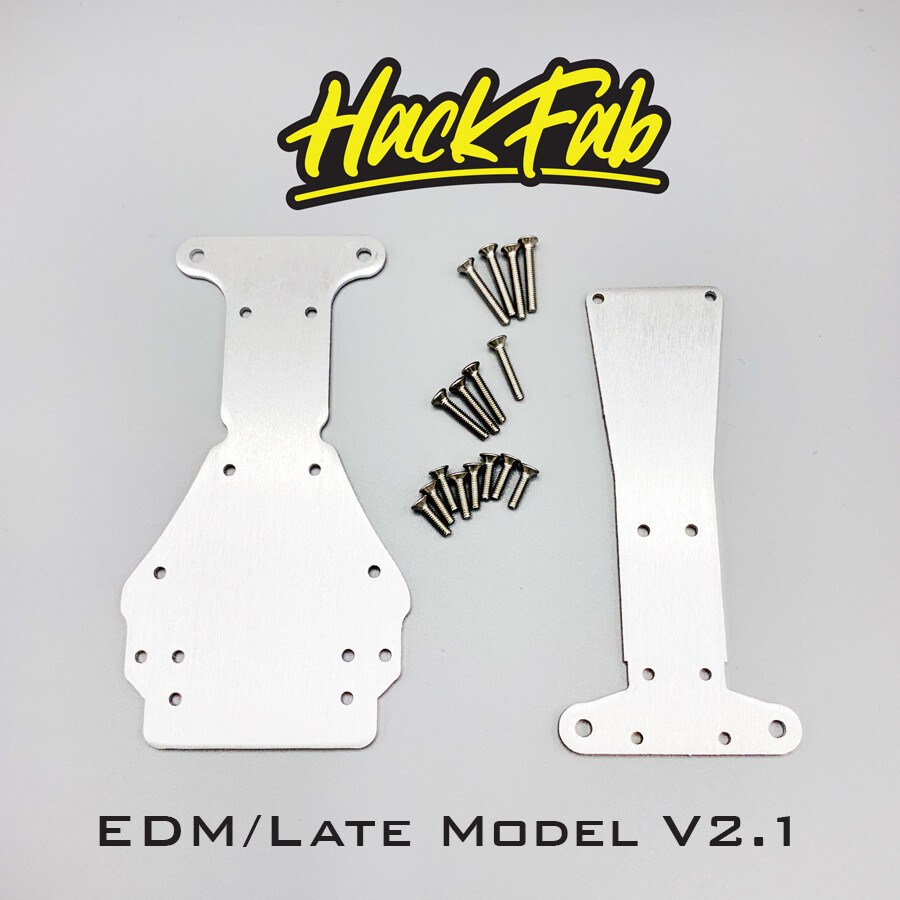 HackFab Losi Mini Conversion Chassis Stiffening Plate System
00086
Product Details
Designed to reduce flex and provide strength and durability, the new chassis stiffening plate system offers a number of benefits to your HackFab converted Losi Mini-T 2.0 or Mini-B.
Benefits include:
Drops the main chassis 1.6mm creating a lower center of gravity
Stiffens the front and rear end of the chassis
Adds a little weight, down low, where it will best affect handling characteristics

Made from 1.6mm aluminum, the plate systems match the chassis shape and install with ease using the included longer mounting screws.
A number of versions are available to work with our previous chassis releases. Make sure to compare your chassis to the versions you're selecting to ensure a proper fit.
Included:
1 Front plate
1 Rear plate
Mounting hardware



Save this product for later