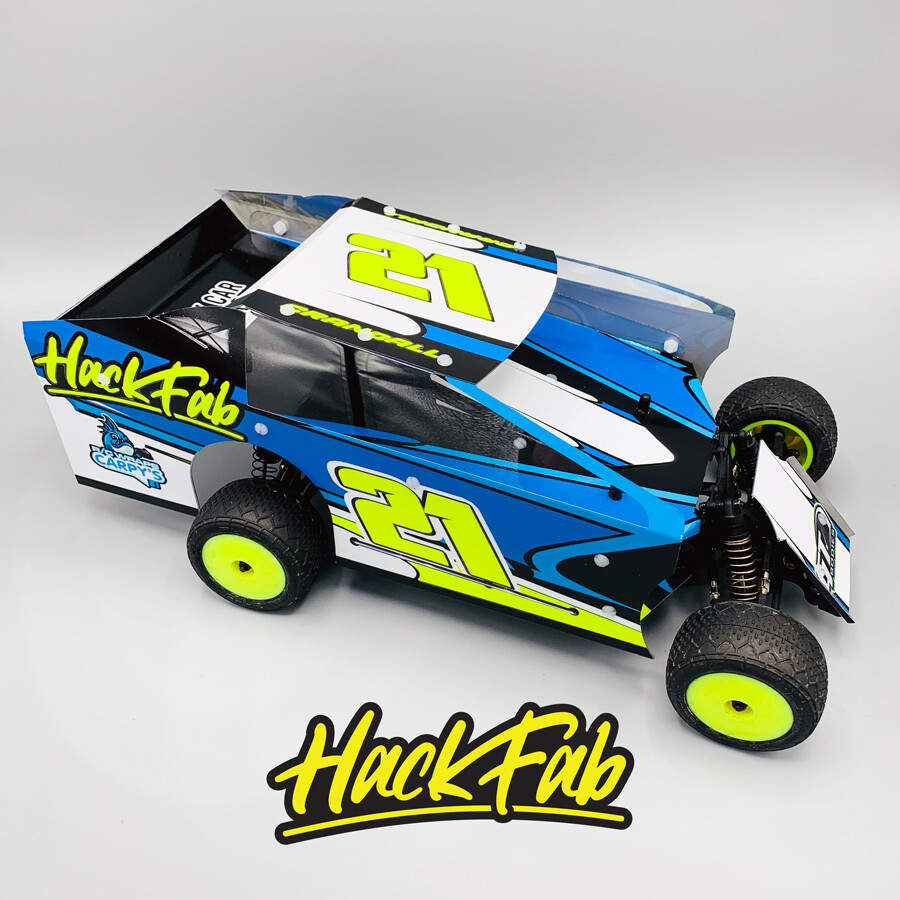 GT Bodies High Down-force EDM body for HackFab Mini-T 2.0 EDM conversion
00138
Product Details
New from GT Bodies is a lexan EDM body made especially for our Losi Mini-T 2.0 EDM Conversion chassis. This is the High Downforce version, which has a more raked center deck section to apply more downforce to the car, helping it stay more planted on high bite surfaces like carpet. The side panels are also drilled specifically for this version. Wrap templates for the original GT EDM body should still be close.

This body is precut/prebent/predrilled and ready to assemble. It comes clear. The nose piece bolts onto our EDM kit (which now includes the nose mount piece). If you have an older EDM or late model kit that you want to run this body on, the nose mount is available separately.
Includes clear body and screws/nuts to assemble.

Save this product for later