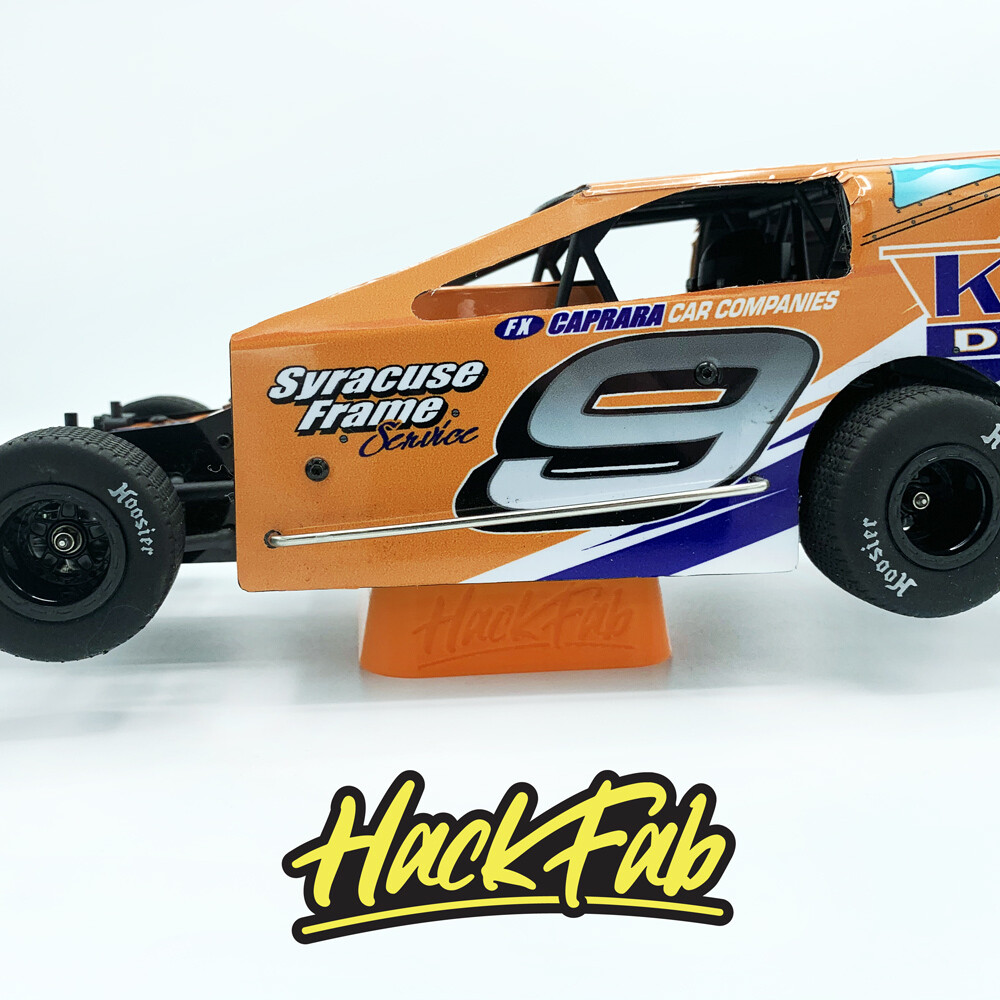 1RC Midget Sprint EDM Car Stand
00019
Product Details
Here we have our very own HackFab RC tiny car stand for the 1RC line of 1/24 1/18 size race cars. They would likely also work well for Kyosho Mini-Z and other very small cars. They work great at keeping the car/tires off the ground or pit area for display, wrenching, or their actual intended use; allowing liquid traction compound (SXT etc) to soak into the tires on race day.

Stands are 3d printed from PLA or PETG (depending on color), and are made to order. They measure about 2.5" x 2.5" x .875" tall and feature a high density foam insert to help keep the car in place. The foam is very resilient and wipe-able if you happen to get traction compound on it.
Our design is also stackable as seen in the color chart photo. This helps condense space in your pit box for race day if you run multiple cars and need multiple stands.

Colors not pictured may be available or special orders may be accepted as well. Send us a message to inquire.

Save this product for later