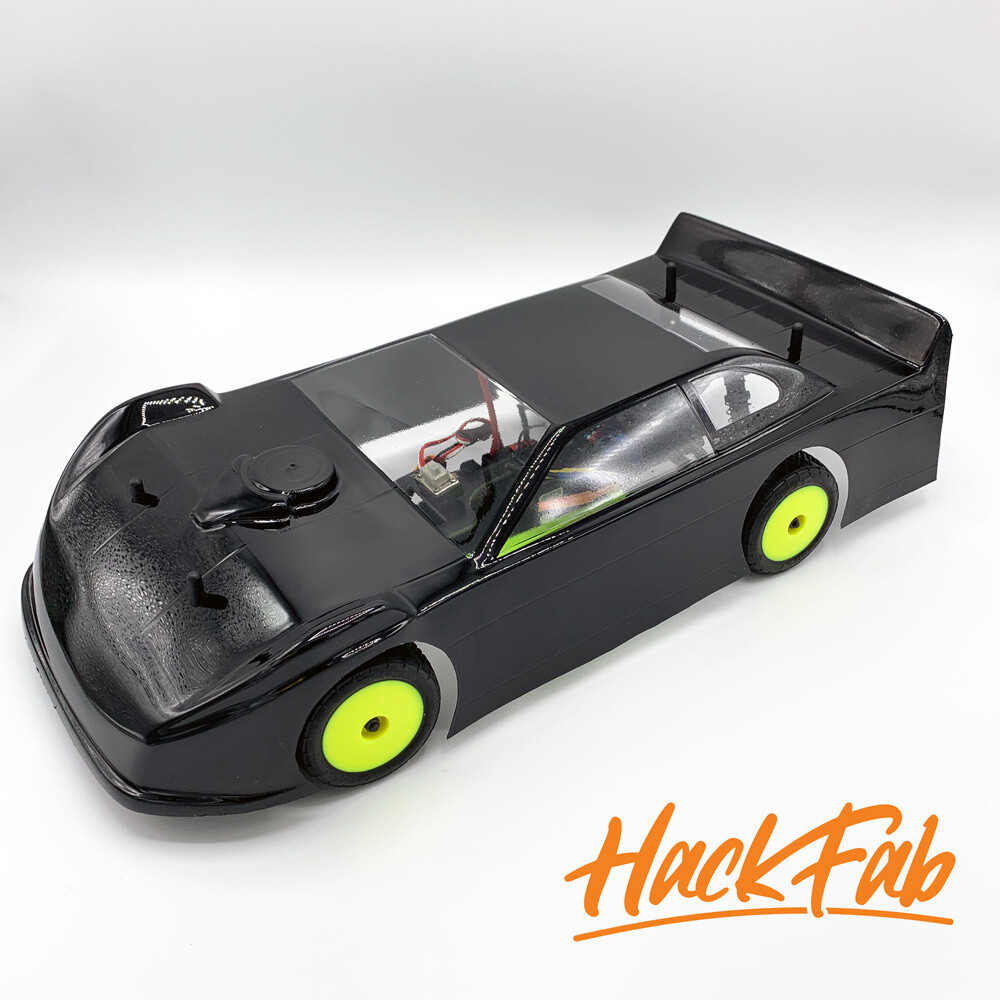 McAllister #269 GREENVILLE LATE MODEL BODY
269
Product Details
Fits well on the Losi Mini Late Model.
Window mask, and overspray film included with body.
No Detail Decals included.
This is a clear, unpainted body only. This does have sides for the wing, just not shown in photo.

Shown on our V1 of the MLM Mini-T 2.0 conversion chassis. Mounting would be the same on the V2. Front bumper & Rear body mount extension required (standard in the complete Late Model kit).
Save this product for later