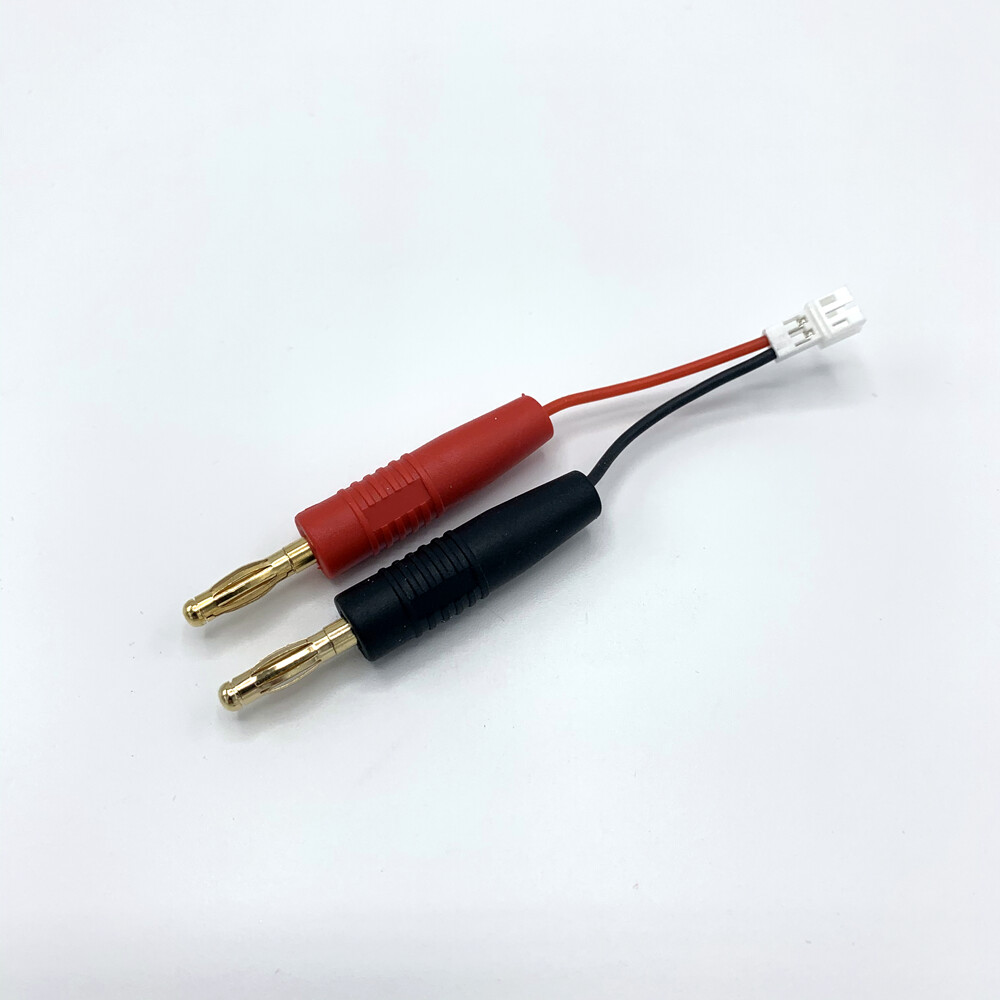 Axial SCX24 lipo battery charge lead JST PH 2.0 connector
SKU HF-JST
Product Details
This is an Axial SCX24 lipo battery charge lead featuring a JST PH 2.0 connector with 4mm bullet lead. The factory charger that comes with the SCX24 is known for failing and being unreliable.

This is the lead you would need for most hobby grade chargers like the icharger, imax b6, hitec x1, etc. The 4mm bullets plug into the charging ports of your charger, and the JST PH 2.0 connector is what works on the factory Axial SCX24 lipo (Dynamite reaction DYNB0012) 30c 2S 350mah lipo. You will need a charger that has a lipo balance port to hook in the lipo's balance lead to the charger as well.

It's recommended to charge the stock pack at 1c (around .3 Amps). We are not responsible for misuse. If you are new to lipo use in the r/c hobby, please do a little research as they can be dangerous if not properly handled.
NO BATTERY OR CHARGER is included in this sale, it's just for reference in the photo. You will only get the charge lead.


Save this product for later